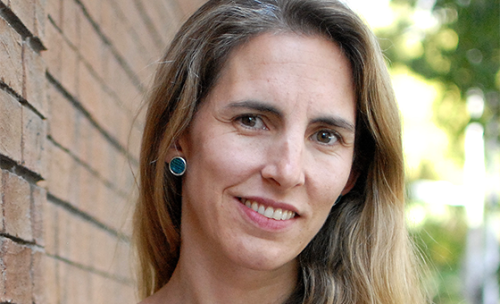 Friday, March 29, 2019
3:30 PM - CMA 3.120
Associate Professor in the School of Communication at Diego Portales University, Chile
Correa will examine the opportunities and challenges for the digital inclusion process presented by mobile technologies in Chile.
Digital inequalities & the Mobile-Only Trap
Mobile access through smartphones is becoming the port of entry to the digital world, particularly for socially-disadvantaged communities. Thus, policy-making initiatives have fostered mobile connections as a "cost-effective" way to reduce digital disparities around the world. As a result, mobile-only use is increasingly prevalent. However, this may represent new forms of material inequality and "under-connection." Using Chile as a case study, a country that has strongly promoted mobile connections to address digital inequality, Teresa Correa will examine the opportunities and challenges presented by mobile technologies for the digital inclusion process. She will rely on mixed-methods projects that have explored mobile connections in urban and rural settings using on-site interviews, "digital tours" to participants' mobile phones as well as face-to-face representative surveys, to talk about how the type of access shapes people's understanding, experiences and practices about digital technologies as well as influences their digital skills and differentiated types of internet uses. 
Presenter Bio
Teresa Correa is associate professor in the School of Communication at Diego Portales University, Chile, and Tinker Visiting Professor 2018-2019 at the University of Wisconsin-Madison.  Her research focuses on three lines of inquiry: (1) digital inequality and the intersection of gender, class, race, rurality and family dynamics, (2) media sociology and the representation of gender and minorities; and (3) inequalities and health communication. Her research –which has been published in 40 journal articles and book chapters-- has been funded by the International Development Research Centre from Canada, Chile's National Science and Technology Development Fund, Chile's National Fund for the Study of Pluralism in the Media System and the American Association of Family and Consumer Science. She completed her PhD at the University of Texas at Austin in 2012.