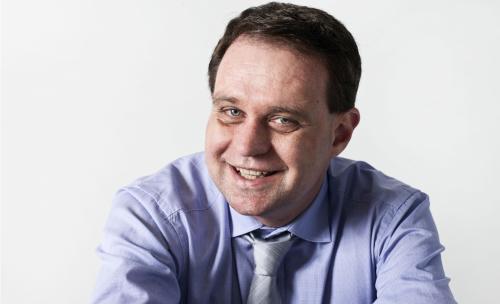 Thursday, January 31, 2019
3:30 PM - BMC 5.208
Terry Flew, Professor of Creative Industries, Queensland University of Technology, Brisbane, Australia
Flew's talk will focus on major paradigms of global communication studies, in particular, globalization theories.
Globalization, Neo-Globalization and Post-Globalization: New Challenges for Global Communication Studies
In this presentation, I will discuss the three major paradigms of global communication studies: modernization theories; critical political economy; and globalization theories. I will particularly focus on globalization theories, as these are not only conceptual approaches, but claim to be underpinned by an increasingly global economy, culture and communications system. I will argue that these claims need to be approached with some caution, as nation-states, national cultures and national economies continue to be very significant – we have not moved to a post-national, globally cosmopolitan era. I will discuss alternative frameworks for reforming globalization and global institutions (neo-globalization) and the rise of populist nationalism (anti-globalization). I will conclude with a discussion of whether we are heading towards a post-global era and what implications this may have for the field of global communication studies.
Presenter Bio
Terry Flew is Professor of Media and Communication in the Creative Industries Faculty at the Queensland University of Technology, Brisbane, Australia. He is the author of 11 books (three edited), including Understanding Global Media, Politics, Media and Democracy in Australia, Media Economics and Global Creative Industries. He has authored 59 book chapters, 86 refereed journal articles, and 16 reports and research monographs. He is currently President-elect of the International Communications Association (ICA) from 2019-20, organizing the 69th ICA Annual Conference in Washington DC in 2019. Professor Flew will be CA President in 2020-21. He has been an Executive Board member of the International Communications Association since 2013, and was President of the Australian and New Zealand Communication Association (ANZCA) in 2009-10.
He is on the Editorial Board of 13 academic journals, and was the founding Editor-in-Chief of Communication Research and Practice, an ANZCA journal established in 2016 and published by Taylor & Francis. In 2011-12, Professor Flew chaired the Australian Law Reform Commission Review of the National Media Classification Scheme, and he has recently advised the Australian Department of Communication and the Arts on reforms to media classification laws. He served on the Australian Research Council (ARC) College of Experts for Humanities and Creative Arts (HCA) from 2013-15, and was on the Research Evaluation Committee for Humanities and Creative Arts in the 2012 Excellence in Research for Australia research evaluation exercise.