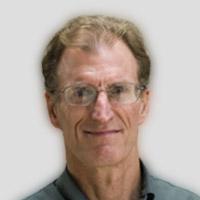 3:30 PM - CMA 5.136
Tom Schatz, Professor, The University of Texas at Austin, Department of Radio-Television-Film
This talk is related to Professor Schatz's current project, a history of contemporary Conglomerate Hollywood, which was awarded a Film Scholars Grant by the Academy of Motion Pictures Arts and Sciences.
Conglomerate Hollywood and the Global Marketplace
A crucial aspect of Hollywood's commercial and cultural resurgence since the 1980s has been the increasing importance of the studios' overseas markets. Indeed, the rise of Conglomerate Hollywood since 1989 (the year of the Time-Warner and Sony-Columbia mergers) has been closely tied to the globalization of the American film industry. I will trace this phenomenon on both a macro- and a micro-industrial level, focusing on the changing contours of the global movie industry at large and highlighting a few significant films, filmmaking trends, and market developments in the course of Hollywood's global turn. I also will discuss the implications for contemporary Hollywood as it becomes increasingly geared to the global movie marketplace.