Heathyr J. Clift and Nathan Pesina win 2015 Longhorn Screenplay Competition
Screenwriting MFA students Heathyr J. Clift ("Mother of Invention") and Nathan Pesina ("The Free State of Galveston") are the winners for the 2015 Longhorn Screenplay Competition, both for television pilots. They will each receive a $500 stipend to be used towards travel for pitch meetings the department will help arrange with industry professionals in Los Angeles.
Click on the images to the left to read a few pages of each script.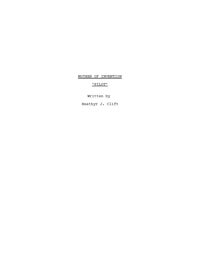 MOTHER OF INVENTION – PILOT
One-hour televsion drama
The mother of a seemingly normal, albeit wealthy, family resorts to cannibalism in order to cover up her husband's white collar crime and keep him out of prison.
Loving film and music in equal measure, MFA screenwriting student Heathyr Clift studied vocal performance as an undergrad at Columbia College Chicago. After graduating, she worked as an audio engineer before moving on to pursue film work - first as an actor, then as a crewmember on various productions. Whether expressing herself through screenwriting, songwriting, painting, or photography, Heathyr's deepest passion is for storytelling. Her ultimate goal is to write and direct, as she feels the latter is a natural extension of the former.
---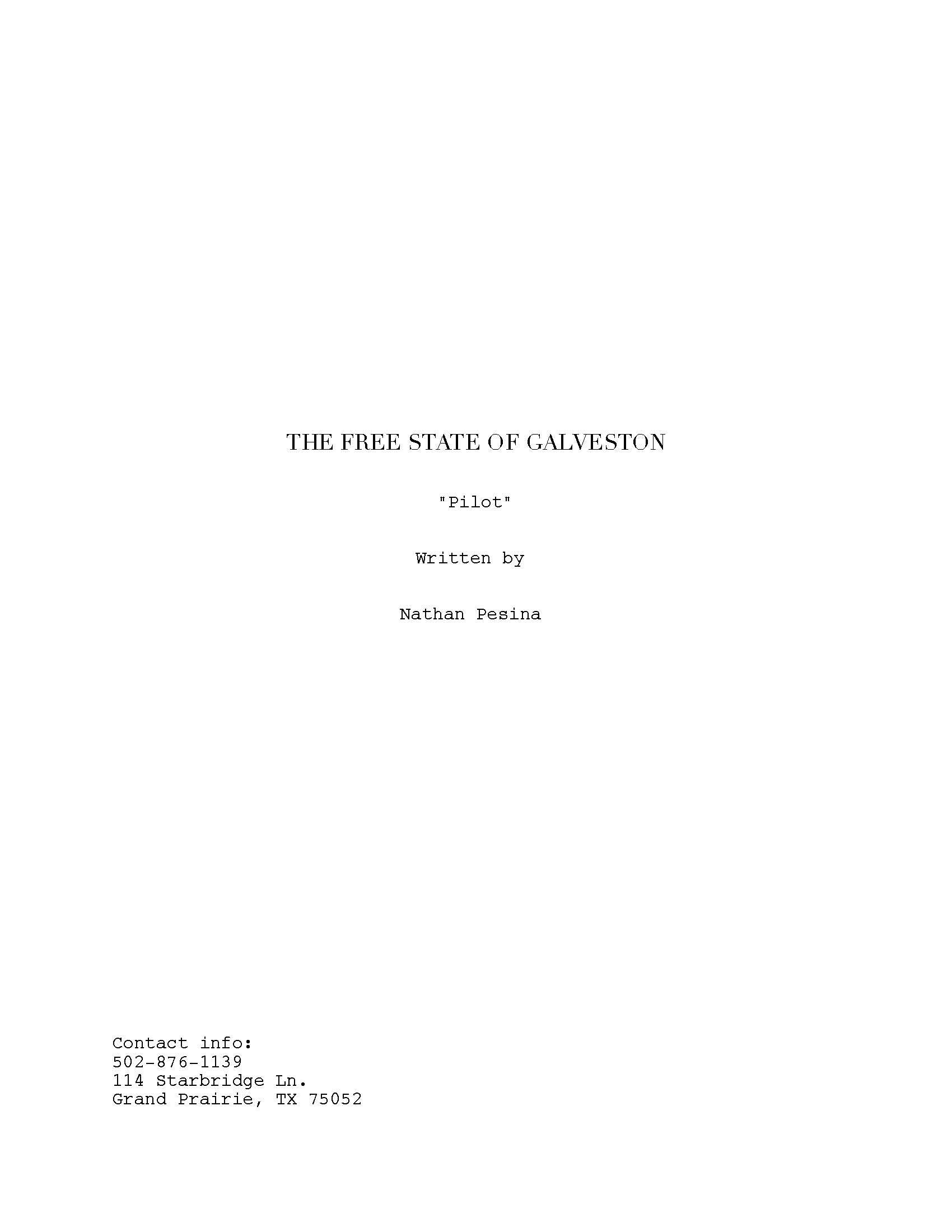 THE FREE STATE OF GALVESTON - PILOT
One-hour television drama
When another shipment of liquor is stolen from bootleggers and nightclub owners, SAL and ROMAN MANCUSO, they must find a way to retaliate without upsetting the natural order of Galveston island's Prohibition-era organized crime underworld (while prepping for yet another incoming hurricane). Meanwhile, ELLIE WALTERS is attempting to get her brothel up and running in time for summer season but hits a roadblock when she refuses to bribe the city's health inspector.
MFA screenwriting student Nathan Pesina was born in Germany to Army parents but found his way to Texas where he attended Texas Christian University and graduated with a BA in Film-TV-Digital Media and Writing. He has spent the past few years doing social media and copywriting for credit unions, hospitals and one special hotel loyalty program. He loves the works of Paul Thomas Anderson and Woody Allen, but his biggest influence as a writer is still Bruce Springsteen.
by:
Elana Wakeman
Communications & Programs Coordinator