The UT Department of Radio-Television-Film is excited to announce that, for the first time, the UT RTF Longhorn Denius Student Film Showcase will screen as part of the SXSW Film Festival. This showcase highlights a rich diversity of recent fiction and documentary student films.
Taking place the evening of Sunday, March 12, as a SXSW Community Screening, the showcase will be free and open to the public. Badge holders will be allowed in first, followed by film pass/wristband holders, after which, the general public will be invited to join. More details below.
Also, check out all UT RTF events at this year's SXSW Festival.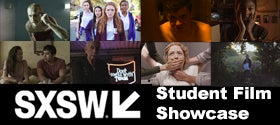 Vimeo Theater
500 Cesar Chavez Street, Austin Convention Center
9:30pm —11:30pm
Official SXSW page: http://schedule.sxsw.com/2017/films/71895
---
2017 PROGRAM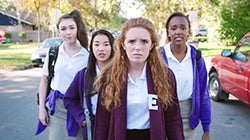 The Letter E (Comedy)
Directed by Mira K. Lippold-Johnson
A short movie musical about love, meaninglessness, and a 14-year-old girl named Eleanor who loves the letter E.
Winner, Special Jury Prize for Originality of Vision, Bend Film Festival. Selection, Women Texas Film Festival. Selection, Flyway Film Festival 
14:05
 
---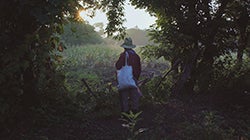 El Tucán (Documentary)
Directed by Cameron G. Quevedo
As old age and death approach, four folk musicians must bid farewell to a lifestyle once defined by the rural Mexican landscape that surrounds them.
Recorded on-location in Veracruz, Mexico.
18:48
---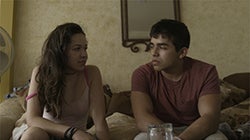 Mosca (Drama)
Directed by Lizette Barrera
A wayward teen revisits her hometown to reconnect with her cousin, despite her aunt's wishes.
Festivals: Women Texas Film Festival 2016 (Won 'Filmmaker to Watch' Award), Austin Film Festival 2016, Flyway Film Festival 2016, Nalip Finalist for the Latino Lens & Showcase 2016. Cast Member, Dylan Ramos (Willi) had a reoccurring role in American Crime. Cast Member, Nina Leon (Claudia/Tia) played Machete's wife in the film "Machete" by Robert Rodriguez.
9:35
---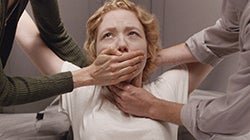 Florence (Drama)
Directed by Caleb b. Kuntz
Florence is a teenager enraptured by her unusual perception of the world. Socially maladapted, she is misdiagnosed and prescribed psychotropic medication.
Festivals: 2016 Florida Film Festival - Official Selection; 2016 Oak Cliff Film Festival - Special Jury Prize for "Cinematic Excellence"; 2016 Cucalorus Film Festival - Official Selection; 2016 Underexposed Film Festival - Official Selection; 2016 CineAid Film Festival - Special Jury Mention for "Innovative Filmmaking." Grants: 2014 Austin Film Society Kodak film grant recipient ; 2015 Austin Film Society grant recipient.
8:30
---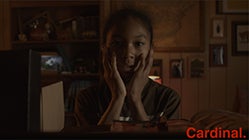 Cardinal (Drama)
Directed by Caitlin Ward  
A young boy, sparked be an encounter with a tube of lipstick, grapples with his identity in a hyper-masculine world.
Recipient of the 2016 Women in Cinema Grant
9:12
---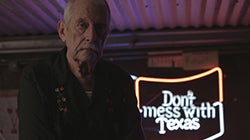 219 (Documentary)
Directed by Ed Hancox      
The man once known as "the face of executions" watched as 219 people were put to death. Now, he tells his story, revealing the inner workings of the death penalty in Texas.
Acquired for broadcast by the BBC. Finalist at 2016 Student BAFTAs. Also screened at the Oscar-qualifying Palm Springs ShortFest and the Savannah Film Festival.
16:37
---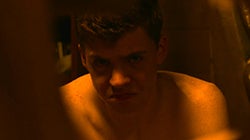 Play On (Drama)
Directed by Daniel Abramson
On closing night of a college Shakespeare production, two pairs of ill-suited lovers find themselves in the thralls of unrequited affection. Both Troye and Jake, student and teacher, must confront the realities of the men they hold dear.
12:52
---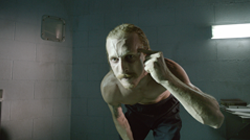 Song of Myself (Drama)
Directed by Leah-Lani Griffin
Struggling with an opioid addiction, a young imprisoned drug offender fights for his sanity in solitary confinement where he discovers freedom in protecting a blade of grass.
29:40
---
At the heart of the dynamic Austin film scene, UT RTF is the incubator of many of today's most innovative independent and commercial media makers. Not only is UT RTF the only top-ranking university program to excel in both media production and media studies, we are also one of the most affordable among our peers. Our alumni go on to enjoy a wide range of careers, including directing, editing, producing, cinematography, special FX, game design, screenwriting, scholarship, and teaching.
Historically, RTF filmmakers have earned national and international prominence with the films included in the annual showcase.
In recent years, Juan Pablo González (Named in 2015 by Filmmaker Magazine as one of "25 New Faces of Independent Film") won best documentary short at Slamdance for his meditative THE SOLITUDE OF MEMORY. Alvaro Torres Crespo's THE UNDESIRED PLACE won best short documentary at the 2014 Costa Rican International Film Festival and Best Central American Short at the 2014 Icaro Central American Film Festival (Guatamala). Annie Silverstein's drama SKUNK won first place out of 1631 student films worldwide in the 2014 Cannes Film Festival, Cinéfondation section; Elizabeth Chatelain's MY SISTER SARAH won the prestigious International Documentary Association student film award; and the Texas Governor's office recognized John Spottswood Moore's personal documentary ONCE AGAIN with the Barbara Jordan Media Award. In 2013, three of the showcase films went on to win regional Student Academy Awards, and one of them, Brian Schwarz's OL' DADDY, clinched the national Student Academy Award in the narrative category.