Narrative filmmaking is becoming increasingly reliant on digital compositing of background images. Students have had to make due with building flats they painted green, which has problems with evenness of the green background, in addition to being wasteful because they were often discarded after use. This green screen will allow students access to state of the art production stages, where a large green cyclorama is a standard requirement. This digital green cyclorama will allow thesis level students to film multiple sets and large panoramic shots with digital background replacement.
The green screen will feature an elevated catwalk running behind its entire length to allow subject back-lighting to be installed by student gaffers as needed for productions. Front lighting for subjects as well as smooth continuous lighting for the green screen itself will be provided from the numerous motorized ceiling grids and battens in the studio.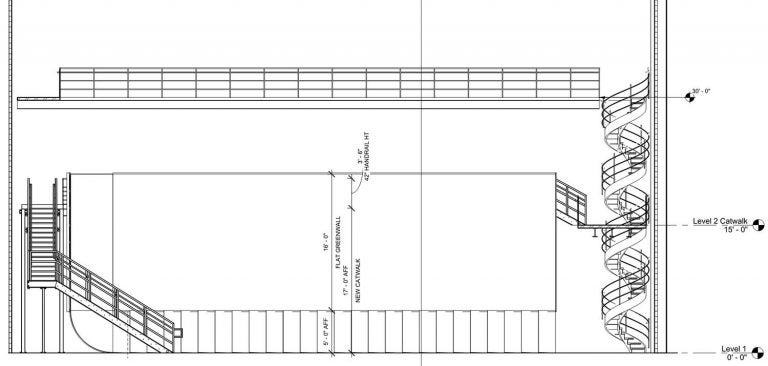 The new green screen will be installed in CMB 6.112 Studio 6B in the Jesse H. Jones Communication Center – Building B. This 80'x60′ production studio features exceptional acoustical isolation with switchable HVAC service, large 12′ high x 8′ wide doors for prop & set load-in, 2,000 amps of power for lighting serving (156) 20 amp & (176) 50 amp dimmed circuits on 18 motorized ceiling grids, and an equipment cage outfitted with a standard grip package. A large 18′ D x 9′ W x 12′ H freight elevator allows load-in from a street-level alley which is large enough to provide pull-through access for large tractor-trailer rigs. For multi-camera TV production, the room has connections for up to 3 HD cameras, 8 microphones & line-level stereo audio with video, teleprompter, studio-announce, & IFB returns.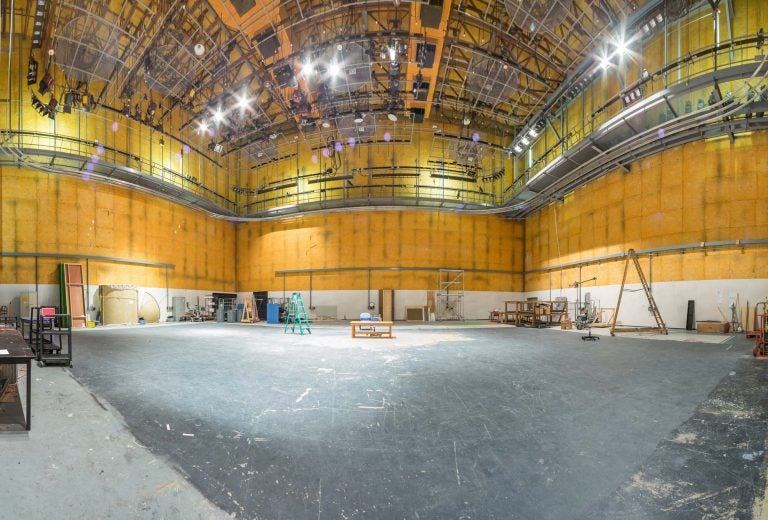 Learn more about the UT department of Radio-Telelvision-Film. Learn more about Moody College Media Production Facilities.