UT3D presents "Perspectives on VR & Immersive Media: A Conversation with IMAX president, Jason Brenek"
Join UT3D and Jason Brenek—President of IMAX Home Entertainment, former SVP of Disney's Worldwide Digital Cinema division and a UT McCombs School of Business alumnus—as he shares his perspective on VR and Immersive Media in a conversation moderated by media & technology attorney Michele Martell, co-founder of Austin Women in AR and VR.
Tuesday, April 4, 2017 • 5:30–8:00 pm • BMC 5.102
5:30 to 6:15    Food & VR Demo from UT3D, UT's Immersive Media Program
6:15 to 6:30    Updates from UT3D director, Don Howard, and VR instructor, Deepak Chetty
6:30 to 7:30    A conversation with Jason Brenek, led by Michele Martell
7:30 to 8:00    Q&A
Free to all. Register here.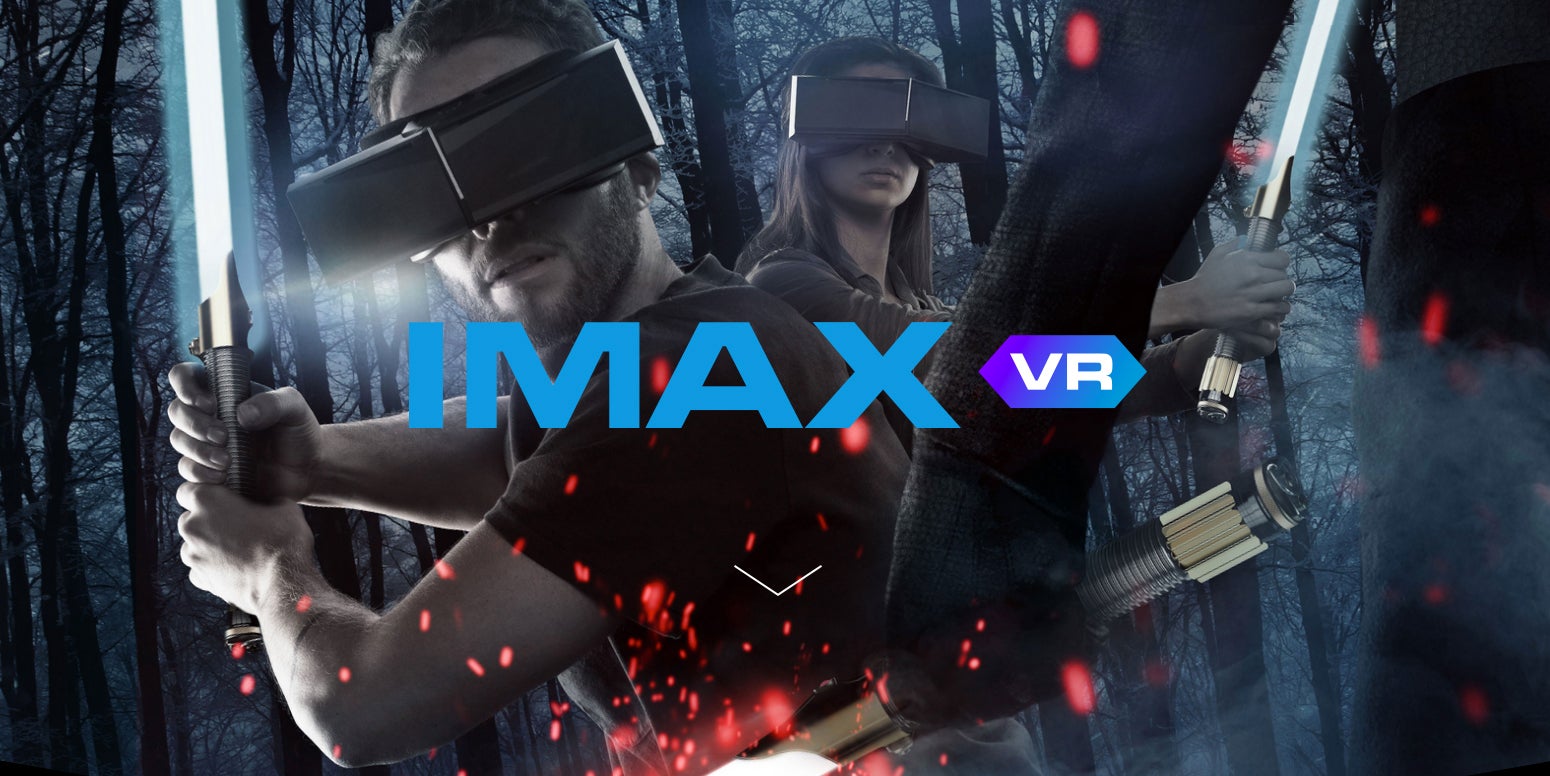 Jason Brenek Bio
Jason Brenek joined IMAX Corporation in February 2015 as President, IMAX Home Entertainment where he oversees a series of global initiatives designed collectively to translate elements of The IMAX Experience® to the home setting, including the IMAX Private Theatres and an over-the-top movie service for delivering IMAX films into homes.  He also oversees virtual reality content acquisitions and curation for the new IMAX location-based VR centers.
Immediately prior to joining IMAX, Mr. Brenek spent more than a decade in senior management at The Walt Disney Studios.  Beginning in 2010, Mr. Brenek served as Senior Vice President of International In-Home.  In this role, Jason led Disney's international teams and sub-distributors in the commercialization of Disney, Pixar, and Marvel movies in New Media/Digital, Television and Retail channels (i.e., all channels after initial Theatrical release:  on DVD, Blu-ray disc, Electronic-Sell-Through, and licensed to Pay TV and Free-to-Air / Broadcast TV channels, as well as to Video-On-Demand and OTT Subscription Video-on-Demand platforms).  His teams have led the industry in the launch of innovative and lucrative partnerships and products around the world. 
In early 2014, Mr. Brenek added the concurrent role of Head of Global Business Development and Strategic Partnerships.  In this role, Jason was responsible for sourcing new revenue opportunities, business models, investments, establishing strategic partnerships, and digital product strategy and incubation for the Studio's multi-billion dollar Global In-Home Distribution segment.
Prior to these roles, Mr. Brenek worked in Disney's Global Theatrical Distribution division as Senior Vice President, Worldwide Digital Cinema and Cinema Programming.  In his Digital Cinema role, he was responsible for setting and executing Disney's global cinema strategy, overseeing Digital Cinema Operations, negotiating Digital Cinema deployment and digital 3D deals around the world, as well as developing and overseeing 3D and Cinema Programming (any non-movie content, including 3D or live events, delivered to theatres enables by Digital Cinema).  Brenek was instrumental in Disney's emergence to the forefront of the Digital Cinema and Digital 3D world with the Studio's first 3D release in 2005, "Chicken Little", which was followed by the theatrical exhibition of the first live, true HD and 3D D-Cinema sporting events in theaters.  In February 2008, Brenek once again brought Disney to the forefront of Digital 3D by conceiving and overseeing the release of the highest grossing concert film of all time.  Later in 2009, he Co-Produced and oversaw distribution and marketing for ESPN with the industry's first 3D sports documentary film.  In 2015, the International 3D & Advanced Imaging Society awarded Mr. Brenek with their first Founders Award.  Brenek joined Disney in 2003 as Vice President, Distribution Strategy.
Prior to joining Disney, Brenek worked at 20th Century Fox and in the Los Angeles office of strategy consulting firm, Bain & Company.
by:
Elana Wakeman
Communications & Programs Coordinator