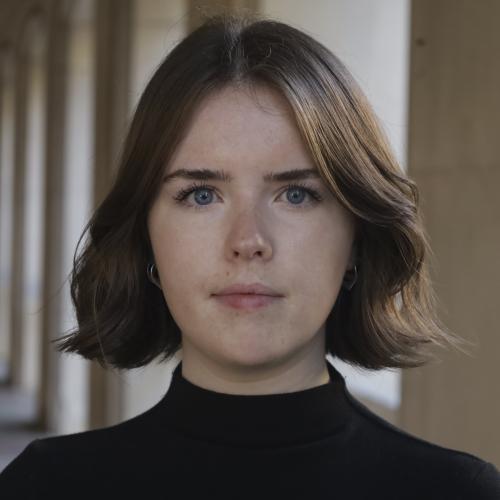 Professional Links & Recent Works
Brynne is a writer, director, editor, and animator living and working in Austin, Texas. Her work focuses on metacognition, linguistics, and the female psyche. Her thesis documentary (currently in production) revolves around the daily practice of filmmaking using Robert Bresson's cinematography aphorisms as guiding principles.
As an undergraduate at The Ohio State University, she published her thesis, "In the Presence of Other Bodies: Ear-Opening Internal Sound in Nicolas Philibert's In the Land of the Deaf" in Film Matters Magazine. Her short films have screened internationally at festivals including Ann Arbor Film Festival, Athens International Film Festival, Columbus International Film Festival, Sjon International Anthropological Festival, and Raindance Film Festival.