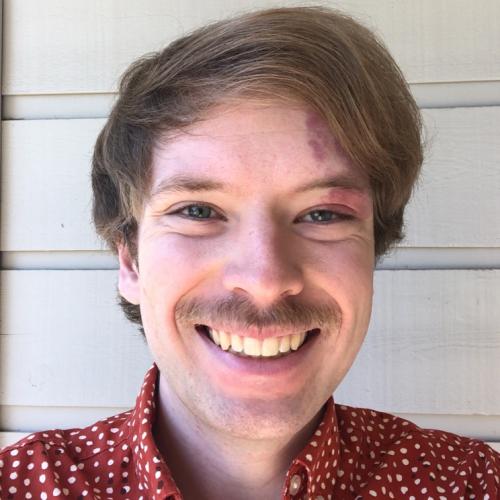 Professional Links & Recent Works
Cooper Thompson is a dual degree M.A/M.Paff. candidate in the departments of Radio Television Film and Public Affairs. He got his bachelor's degrees in International Studies and Telecommunication Media Studies from Texas A&M University (Class of '18, ay whoop!). His research interests focus on preserving fan interactivity in digital media for exhibition, and increasing ability and language accessibility in public institutions and exhibition spaces Outside of school, Cooper enjoys tabletop games, volunteering at the LBJ Presidential Library, and finding new recipes to try.
Areas of Focus: Digital media, Fan communities, Accessibility, Disability policy, Language policy.