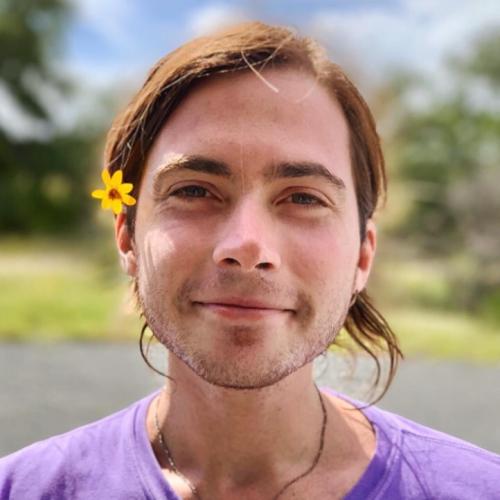 Taylor is an independent filmmaker, writer, and performer from Devon, Pennsylvania, from DC, Prague, Los Angeles, and now from Austin, Texas. He was drawn to film from the theater and to acting from a play fortress of books. He is thrilled to be deepening his art at UT, where he has been honing his technical and creative abilities and emerging a stronger director, writer, and collaborator.
A queer storyteller and advocate, Taylor aims to foster connection and mindfulness through his work, to draw us back to nature, and to expand representation in front of and behind the camera. He is a student of magical realism and draws inspiration from a lineage of subversive thinkers, queer artists, and everyday weirdos. His films have screened locally and internationally. Taylor holds a BA in English from Georgetown University and studied directing at the Film Academy of Performing Arts in Prague.  
At the end of the day, every day, Taylor is privileged to pursue a dream. He plans to meet the call with practicality and imagination, to mine the mystical from the mundane, and to provide moments of recognition that can bring us closer together.