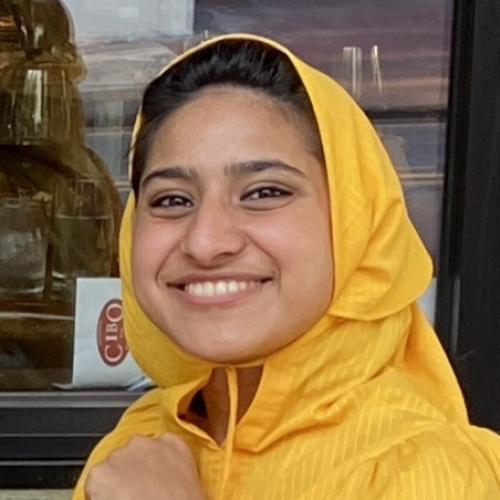 Professional Links & Recent Works
Zahra Tapal is a writer, producer, filmmaker, and artist. 22 years old, from Karachi, Pakistan and born and raised in Houston, TX, Tapal earned a BS in RTF and minor in French Studies from UT in May 2021. She is pursuing an academic career in filmmaking alongside production, ultimately working to become a professor and curate a class analyzing Pakistani media industries, locally produced and within the diaspora, with sociocultural context. She has produced one-woman short films largely inspired by her nightmares, dreams, music, and love of traveling. Tapal is passionate about contributing to the South Asian and female filmmaking community, locally and abroad. 
Areas of Focus: Narrative and documentary writing and producing. Gender, identity, & representation. Post-colonial and partition studies, Pakistani media studies.