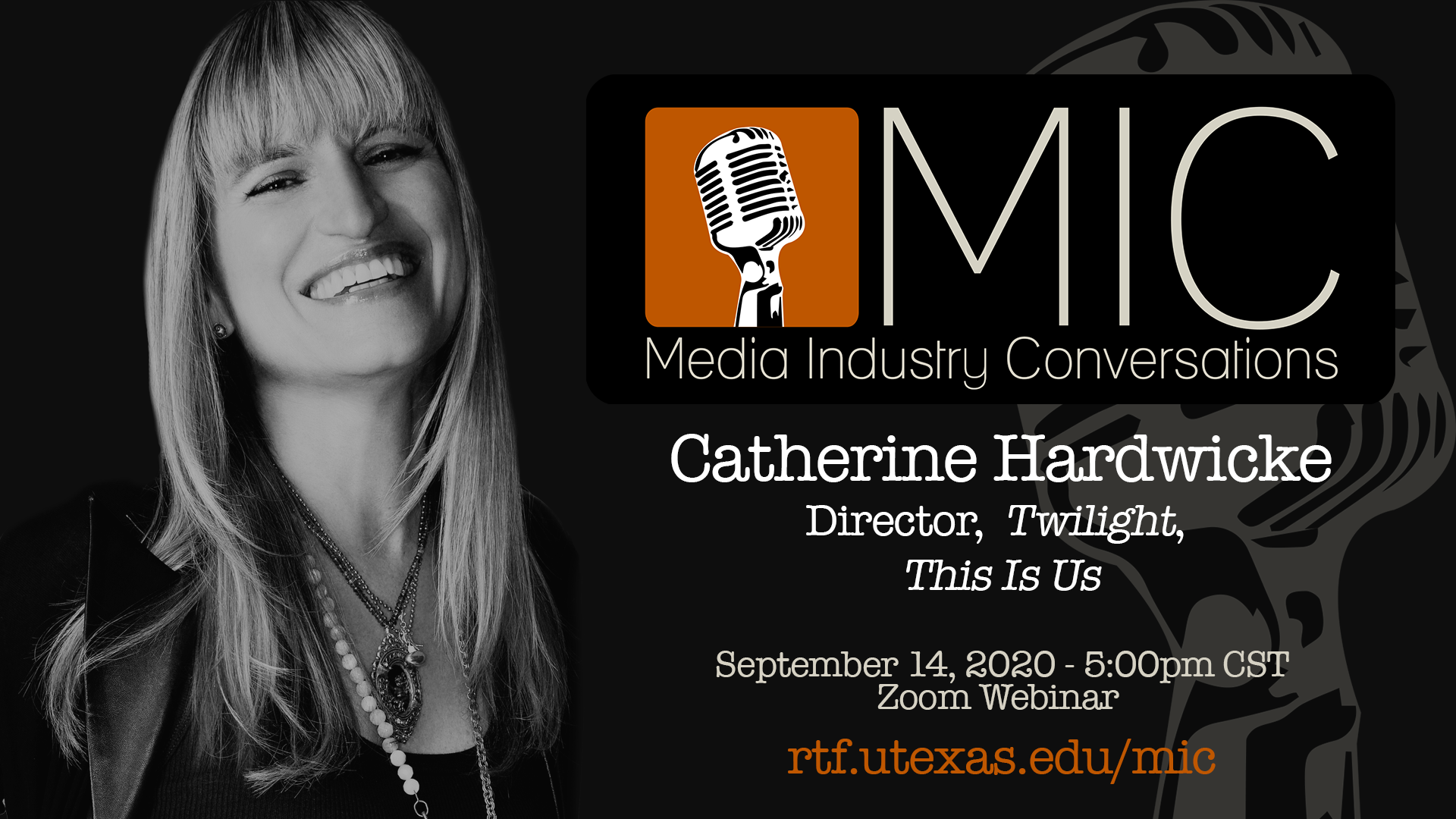 Catherine Hardwicke (Director, Twilight, This Is Us)
When: Monday, September 14, 2020 - 5:00-6:15 pm CDT
Please join us for a Q&A session where we discuss Catherine Hardwicke's career trajectory, her roles and responsibilities as a film & television director, and her views on the current state of the media industries.
To register, please fill out this form and we will send out the Zoom webinar link the day-of. 
Catherine Hardwicke's Biography 
Hardwicke's first film as a director was the critically-acclaimed Thirteen, which won numerous awards including the Director's Award at Sundance, Golden Globe nominations for Holly Hunter and Evan Rachel Wood, and an Academy Award nomination for Holly Hunter. Hardwicke has since then become best known as the director of Twilight, which launched the blockbuster franchise and earned nearly $400 million at the global box office.
Hardwicke's other credits include: Lords of Dogtown, Miss You Already, Red Riding Hood and Miss Bala. For television, she has directed episodes of This Is Us, Eye Witness, Low Winter Sun, and Hell on Wheels. She previously worked as a production designer on films directed by Richard Linklater, David O. Russell, Cameron Crowe, and Lisa Cholodenko. She holds a Bachelor of Architecture from UT Austin, and did graduate work in animation at UCLA Film School.