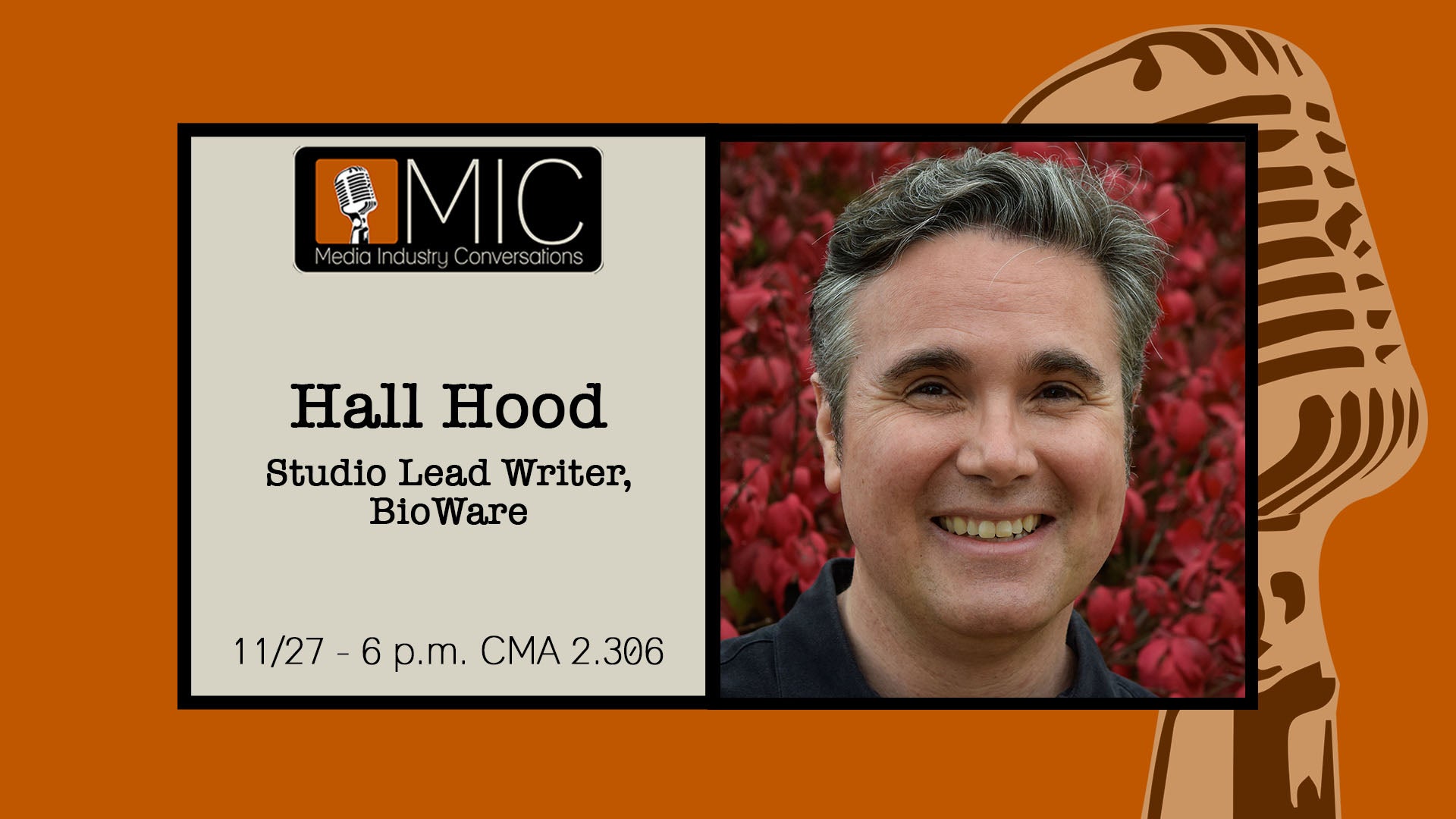 Studio Lead Writer, BioWare
When: Monday, November 27, 2017 - 6 - 7:15 p.m.
Where: CMA 2.306 (Seating is first come, first served.)
Please join us for a Q&A session where we discuss Hall Hood's career trajectory since his time as an RTF major, his roles and responsibilities as studio lead writer at BioWare, and his views on the current state of the video game industry.
Hall Hood's Biography 
A graduate of UT Austin's Radio-Television-Film class of 1992, Hall Hood is currently Studio Lead Writer for BioWare Austin. Since 2006, he has created interactive narratives, original characters, branching dialogue scenes, and background lore for the massively multiplayer online role-playing game Star Wars: The Old Republic. He also co-authored Star Wars: The Old Republic Encyclopedia published by DK Books in 2012, and has written for BioWare's games Dragon Age: Inquisition, Mass Effect: Andromeda, and the forthcoming Anthem.