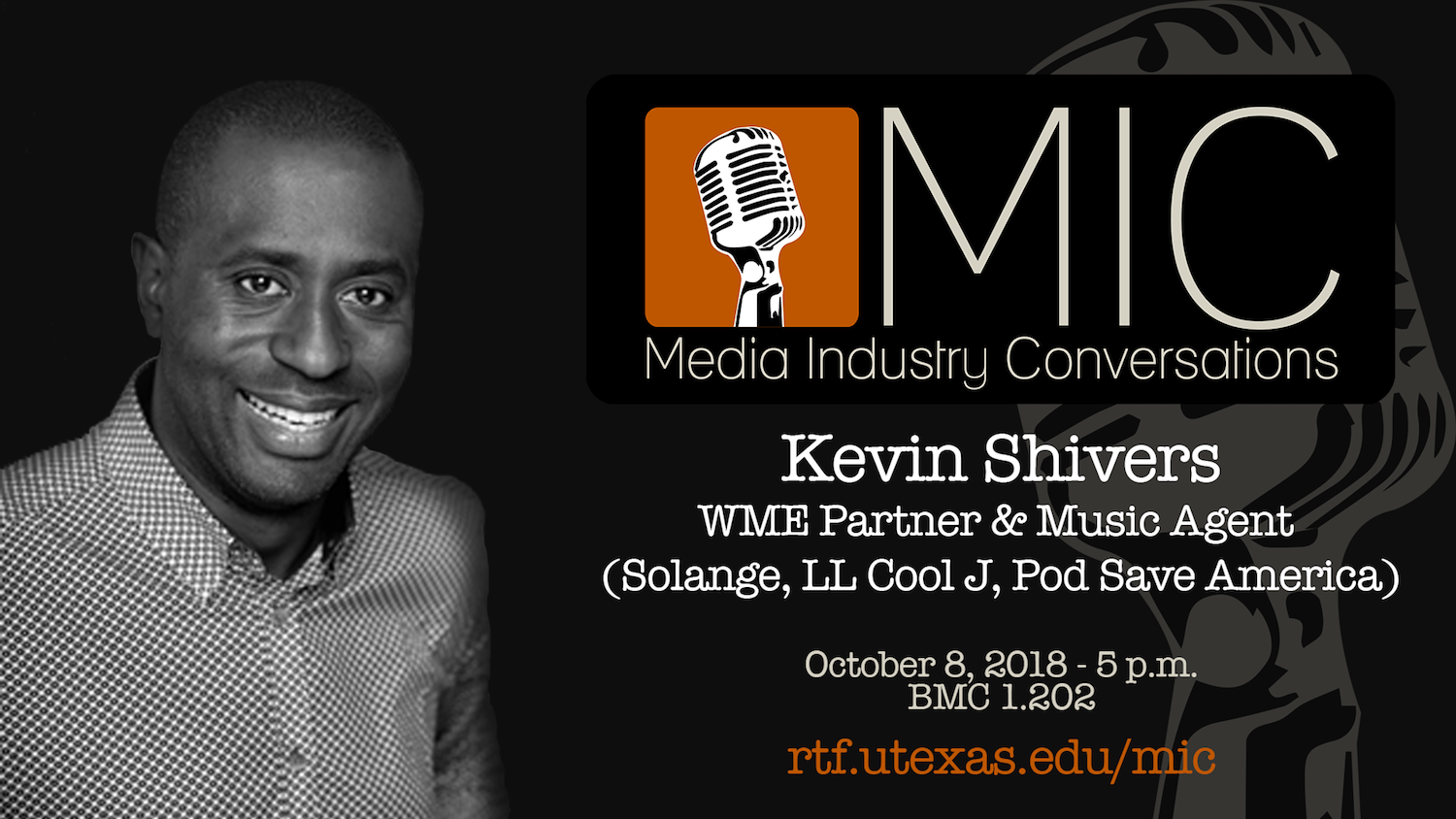 Kevin Shivers (WME Music Agent)
When: Monday, October 8, 2018 - 5-6:15 p.m.
Where: BMC 1.202
Kevin Shivers (RTF BS '08) discussed his career trajectory, his roles and responsibilities as a partner and music agent at WME, and his views on the current state of the music industry.
Kevin Shivers' Biography 
Kevin Shivers is a partner in WME's Music division, representing leading artists in the hip-hop
and urban genre, in addition to athletes and podcasts. His roster includes Benjamin Booker,
Brockhampton, Jimmy Butler, Kid Cudi, LL Cool J, Pod Save America, Solange and Tyler The
Creator.
 
Shivers joined the William Morris Agency mailroom in 2008, and transitioned to WME
following the agency's merger with Endeavor in 2009.
 
A graduate of the University of Texas, Shivers currently resides in Venice Beach, CA. Outside of
the office, he is on the board for the charity Seeds of Africa.