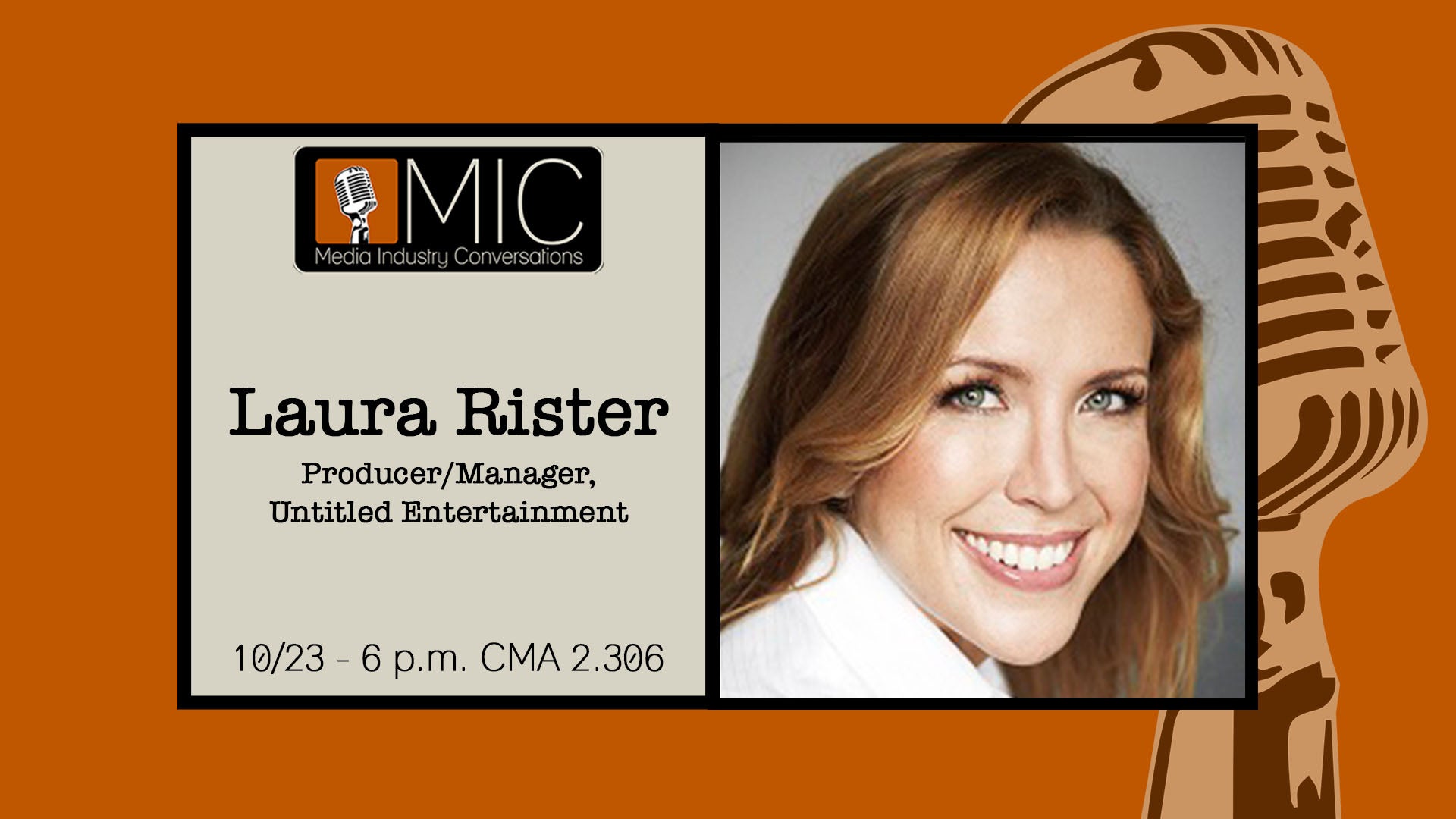 Producer/Manager, Untitled Entertainment
When: Monday, October 23, 2017 - 6 - 7:15 p.m.
Where: CMA 2.306 (Seating is first come, first served.)
Topics of discussion during this Q&A session include Laura Rister's career trajectory as well as her current role as a producer with the management company, Untitled Entertainment. This conversation will address how executives and creatives alike are navigating the ongoing changes in the development, production, and distribution of independent film.
Laura Rister's Biography 
Laura Rister is a Los Angeles-based film and television producer and oversees production at Untitled Entertainment.  She's been recognized by Variety and Sundance as a notable independent film producer.  Among Laura's credits are the films All Is Lost, Cut Bank, Elvis and Nixon, The Free World, Lawless, Lovelace, Lovesong, the Oscar nominated and Independent Spirit Award-winning Margin Call, The Most Hated Woman in America, and The Words.  Simon Baker's directorial debut, the Australian production Breath, recently premiered to rave reviews at the Toronto International Film Festival.  Laura is in postproduction on The Tale starring Laura Dern and Netflix's IO starring Anthony Mackie and Margaret Qualley.  Laura previously served as Head of Casting and VP of Production and Development of Miramax Film.  Her first love was journalism; she got her start in media at CNN in Washington, DC working on the political programs.  She is a proud member of the Producers Guild, Women in Film, and the political action group, The LA Women's Collective.  She is very politically active both at home in California, and nationally.