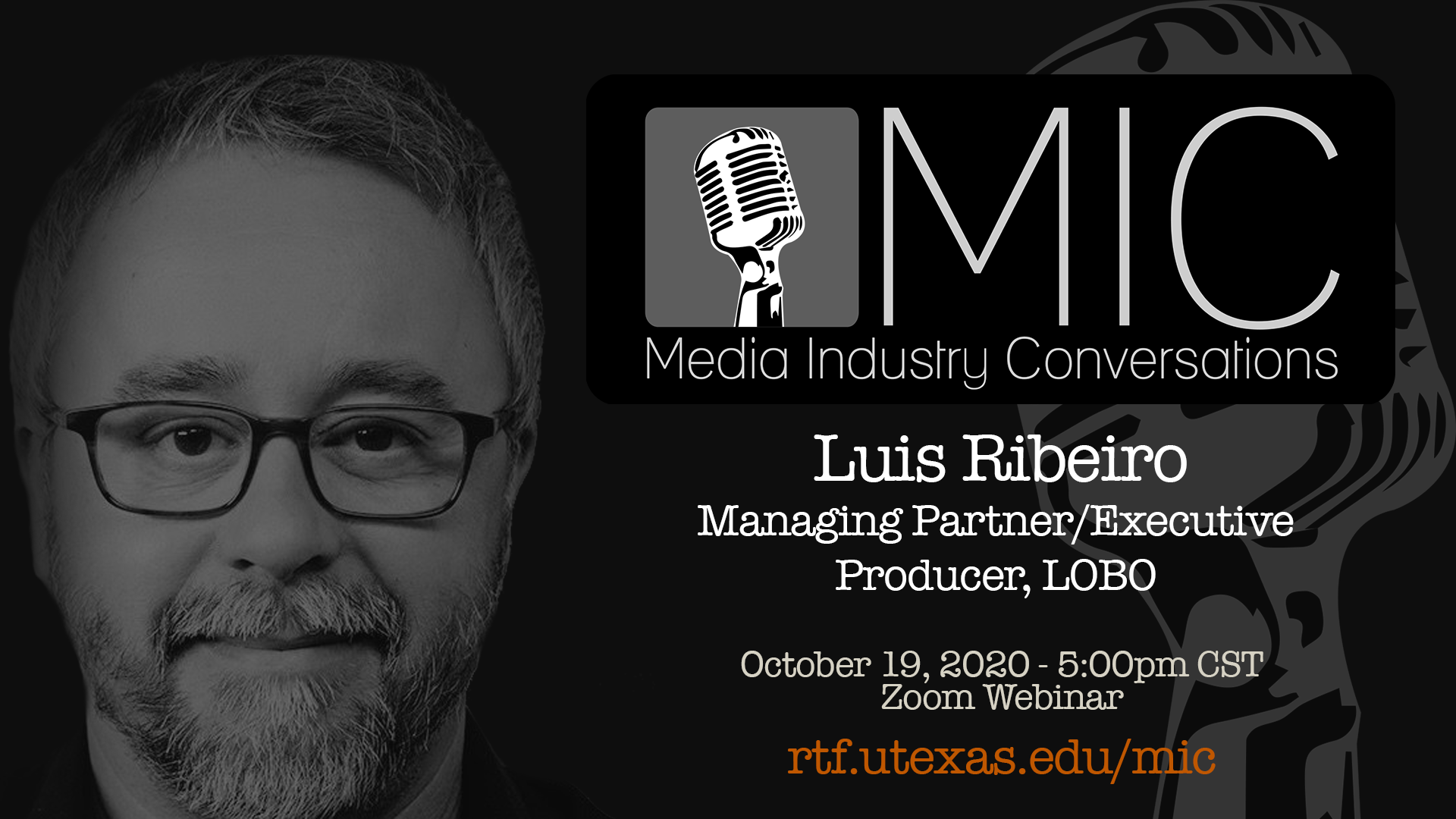 Luis Ribeiro (Managing Partner/Executive Producer, LOBO)
When: Monday, October 19, 2020 - 5:00-6:15 pm CST
Please join us for a Q&A session where we discuss Luis Ribeiro's career trajectory, his roles and responsibilities as a Managing Partner/EP for LOBO post-production in New York City, and his views on the current state of the media industries.
To register, please fill out this form and we will send out the Zoom webinar link the day-of. 
Luis Ribeiro's Biography 
Luis Ribeiro is Partner and Executive Producer of the New York office for Lobo, the award-winning São Paulo-based design and animation studio. He is the head of all of Lobo's US operations. 
A native of Brazil, Ribeiro has amassed an impressive list of diversified and creative credits on his resume while working in the US over the last 25 years. Previously, Ribeiro was Executive Producer at Framestore NY, where he oversaw business development for the studio's four main integrated advertising divisions. 
Prior to that, he worked as the US Consultant for FilmBrazil, was New Business Developer at Whitehouse Post, and VP of the Latin Division for Deluxe Entertainment, and held MD and VP of Business Development positions at leading companies like Speedshape, Method Studios, Beast, and CO3.