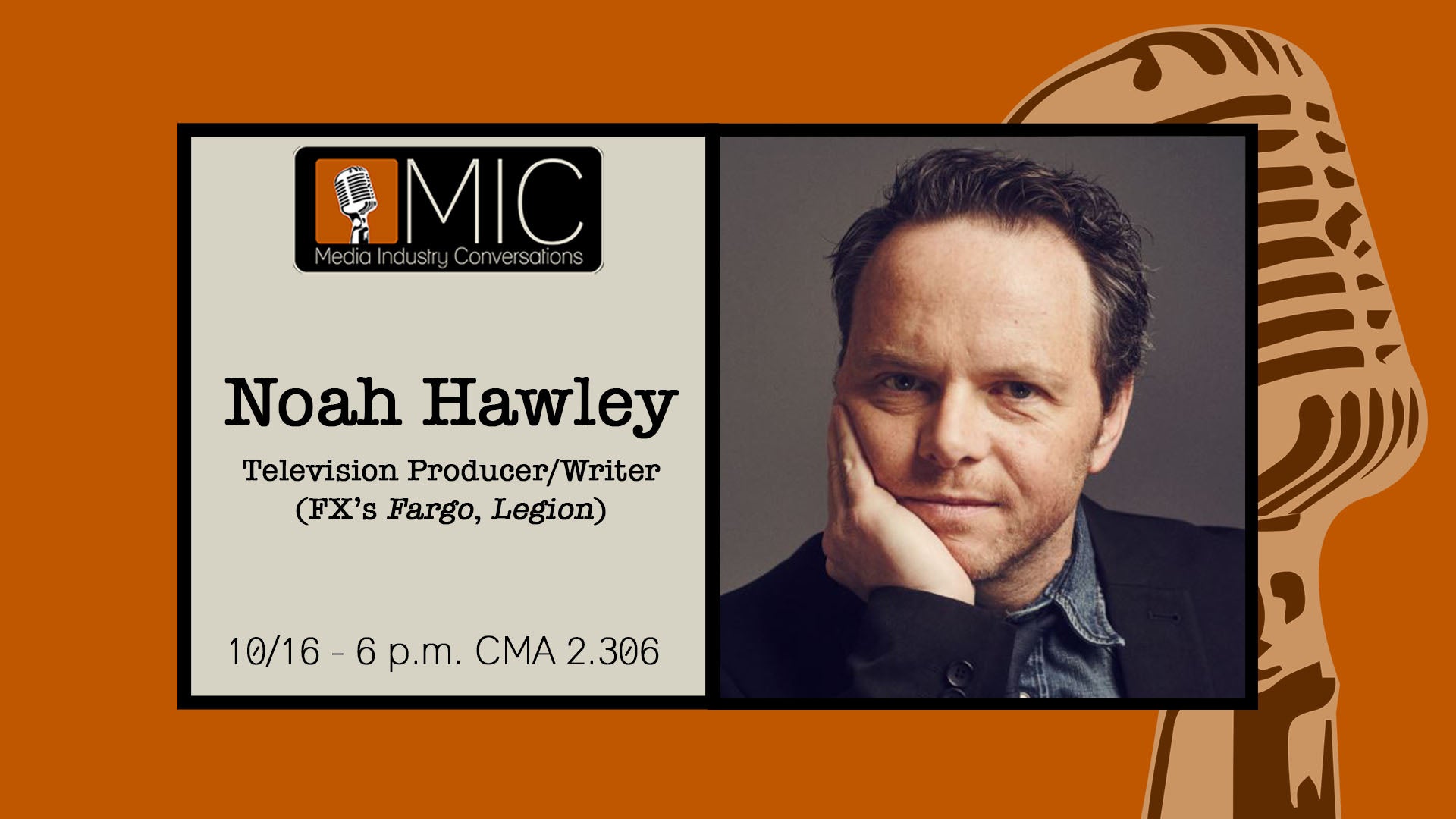 Television Producer/Writer (FX's Fargo, Legion)
When: Monday, October 16, 2017 - 6 - 7:15 p.m.
Where: CMA 2.306 (Seating is first come, first served.)
Topics of discussion during this Q&A session include Noah Hawley's history and career as an executive producer, writer, and showrunner. He will discuss his work on several acclaimed television series including Bones, Legion, and the FX limited series Fargo. He will also address how economics and technology have impacted TV's production and storytelling practices.  
Noah Hawley's Biography 
Noah Hawley is an Emmy, Golden Globe, PEN, Critics' Choice, and Peabody Award- winning author, screenwriter, producer and director. He has published five novels and penned the script for the feature film Lies and Alibis. He created, executive produced, and served as showrunner for ABC's My Generation and The Unusuals and was a writer and producer on the hit series Bones. In addition to his work on Legion, Hawley is currently Executive Producer, Writer and Showrunner on FX's award-winning limited series, Fargo. 
Hawley is the author of five novels including A Conspiracy of Tall Men, Other People's Weddings, The Punch and The Good Father. His most recent novel, Before the Fall, debuted at #2 on the New York Times Best Sellers List.