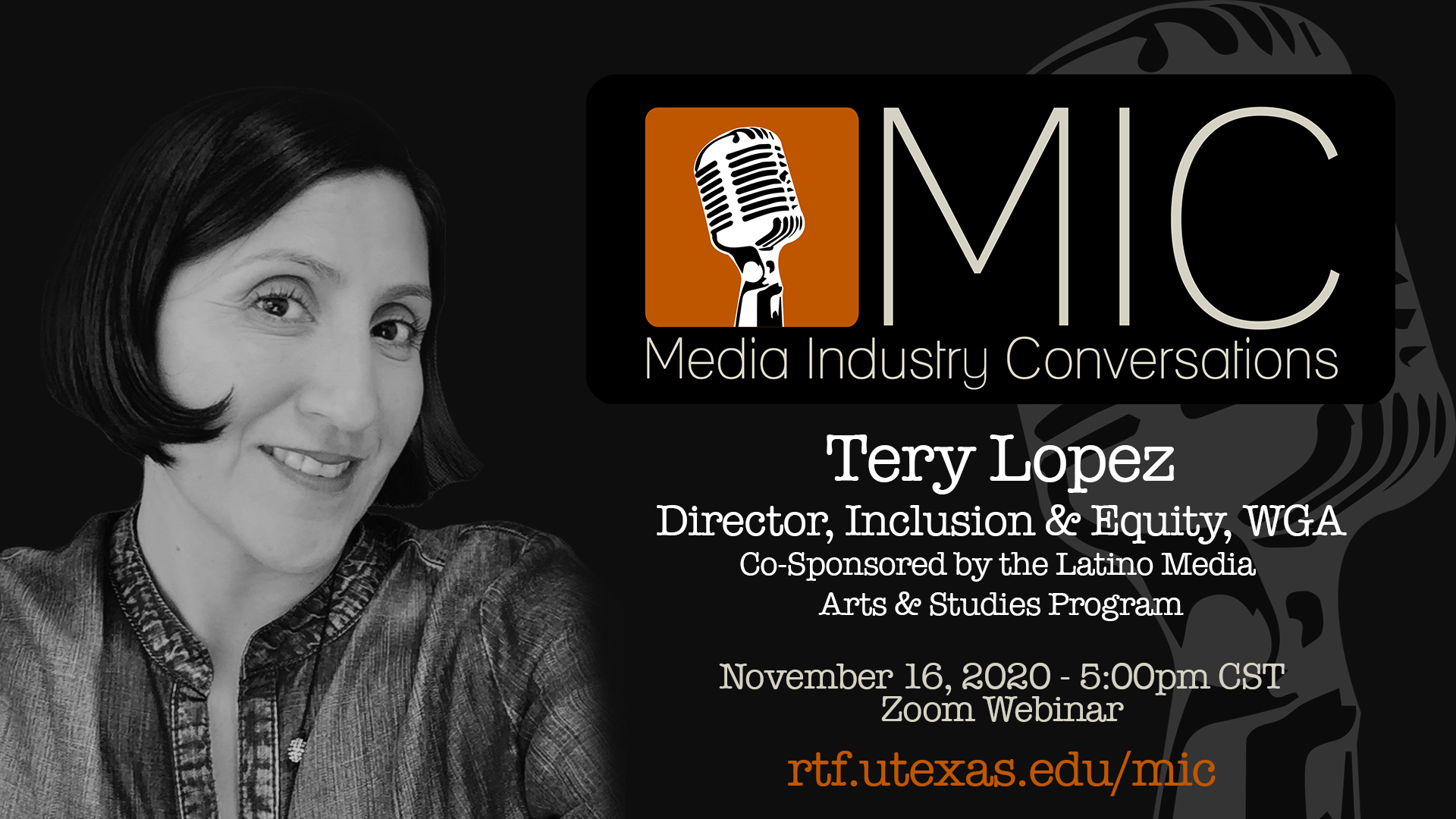 Tery Lopez (Director, Inclusion and Equity, WGA)
When: Monday, November 16, 2020 - 5:00-6:15 pm CST
Please join us for a Q&A session where we discuss Tery Lopez's career trajectory, her roles and responsibilities as the Director of Inclusion and Equity at the WGA, and her views on the current state of the media industries. This event is co-sponsored by the Latino Media Arts & Studies Program.
To register, please fill out this form and we will send out the Zoom webinar link the day-of. 
Tery Lopez's Biography 
Tery Lopez is the Director of Inclusion and Equity at the Writers Guild of America West. Previously, she was conference director for the National Association of Latino Independent Producers (www.NALIP.org). Ms. Lopez began her career in the film industry as an assistant to producers, Moctesuma Esparza and Robert Katz (Selena, Gettysburg, Introducing Dorothy Dandridge). Later, she worked as part of Moctesuma Esparza's, Maya Pictures development team, producing 13 episodes of the Sí TV comedy series, Circumsized Cinema. She also worked as post-production coordinator for the HBO film, Walkout, and was co-producer of the feature film Innocent Voices, which was Mexico's official entry to the 2005 Academy Awards.
Tery received her B.A. in Telecommunications and Film from the California State University at Los Angeles. She recently was asked to join the advisory board for the Latino Communications Institute at Cal State Fullerton.