The Department of Radio-Television-Film at The University of Texas at Austin is delighted to announce the third annual Wofford Denius Longhorn Showcase, which will feature twelve of this year's best student shorts. Among the films are three regional Student Academy Award winners (listed below), which will proceed to the national finals in May.
The event, which includes a 6 p.m. screening and a 9:30 p.m. reception, will take place on Saturday, May 11 at KLRU Studio 6A. It is free and open to the public.
"Every year, this celebration of student films features young filmmakers who go on to national and international prominence," said Paul Stekler, chair of the Department of Radio-Television-Film and the Wofford Denius Chair in Entertainment Studies. "Our filmmakers have screened at Venice, Sundance, Toronto, Dubai and other major festivals where they have received critical acclaim. They got started in screenings right here in Austin. I encourage everyone to come out and see the filmmakers who'll find similar success in the future and continue to fuel the film industry in Texas."
The Longhorn Film Showcase is sponsored by Beth and Wofford Denius and the Cain Foundation, with contributions from R&R Partners Texas, David Weeks & Suzanne Erickson; Mike Jones; and Ron Standifer.
Film List
Incident at Public School 173 (12:31) – Narrative, directed by Andrew Tilley, BS student
Peaches (5:14) – Music Video, directed by Johanna Witherby, MFA student
The Longest Sun (16:26) – Narrative, directed by Patrick William Smith, MFA student
Yeah Kowalski! (10:01) – Narrative, directed by Evan Roberts, MFA student
The Yellow Wallpaper (2:59) – Experimental, directed by Nidhi Reddy, BS student
Ash (10:19) – Documentary, directed by Nathan S. Duncan, MFA student
The Teleported Man (12:38) – Narrative, directed by Zach Endres, BS student
Factory (4:38) – Music Video, directed by Johanna Witherby, MFA student
Ex-Votos (23:00) – Narrative, directed by Ivete Lucas, MFA student
The Midwife's Husband (21:43) –Narrative, directed by Déjà Bernhardt, MFA student
Vultures of Tibet (21:02) – Documentary, directed by Russell O. Bush, MFA student
Ol' Daddy (29:20) – Narrative, directed by Brian Schwarz, MFA student
Download details about filmmakers and films
Many students who have screened at the Longhorn Film Showcase or graduated from the Department of Radio-Television-Film have become internationally renowned filmmakers. Soham Mehta, who screened "Fatakra" at the 2011 Longhorn Film Showcase, later received a Student Academy Award for the film. Other recent graduates include Susan Youssef, who won grand prizes at both the Cinema Novo Festival and the Dubai International Film Festival for "Habibi"; Heather Courtney, who won the 2012 Nokia Truer Than Fiction Independent Spirit Award for her documentary, "Where Soldiers Come From"; Kyle Henry, whose film, "Fourplay: Tampa," premiered at the Cannes Film Festival; Rachel Tsangari, whose film "Attenberg" was Greece's official entry for a foreign language Academy Award; and Bryan Poyser, whose feature "Lovers of Hate" premiered at the Sundance Film Festival.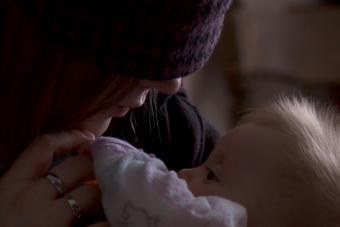 My Sister Sarah
Documentary (25.5 min.)
Elizabeth Chatelain, MFA '13
Sarah is a recovering methamphetamine addict living in North Dakota. She is also my sister. MY SISTER SARAH is a personal look at her fifteen-year long struggle with drug abuse and her inspiring ability to survive this addiction.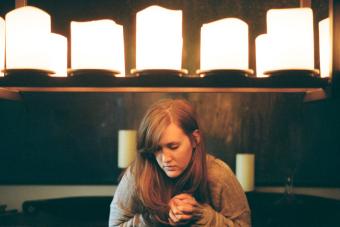 Housekeeping
Drama (15.5 min.)
Catherine Licata, MFA '13
Accepted to Independent Film Festival Boston & Maryland Film Festival.
Charlotte and Elliott's romantic idyll is destroyed by an unexpected arrival.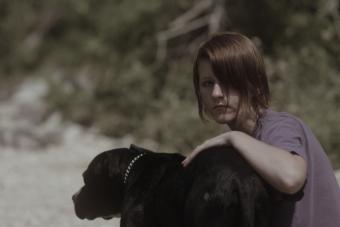 Skunk
Drama (16 min.)
Annie Silverstein, MFA '13
After her pit bull kills a skunk, 14-year-old Leila meets the neighborhood boy Marco. The two form an unlikely bond, until things begin to spin out of control and Leila is forced to protect what she loves most at the cost of her own innocence.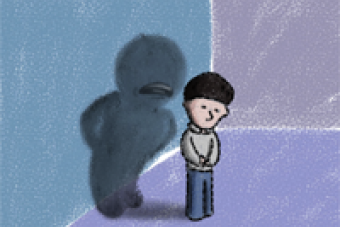 Once Again
Documentary (18.8 min.)
John Spottswood Moore, MFA '12
Supported by Jesse H. Jones Fellowship and Arch Campbell Filmmaking Fellowship. Recipient of "Special Commendation," 2013 International OCD Foundation Conference.
After nearly 20 years, filmmaker John Spottswood Moore revisits his life as a ten-year-old with Obsessive Compulsive Disorder. Weaving together interviews, home movies, and animation, Moore tells the story of his struggles to become a champion of his own mind and body.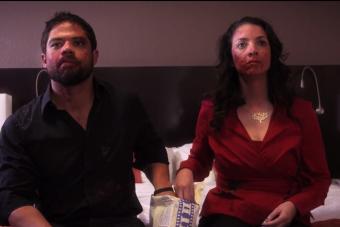 Something To Do With Love
Romantic Comedy (9.5 min.)
Matthew Koshmrl, MFA student
A hopeless romantic who is obsessed with self-defense finds herself in a fight with deadly adversaries when she attends a speed-dating event.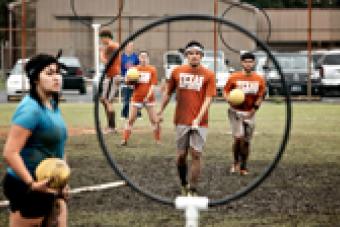 Ain't No Ho In Me
Documentary (13.8 min.)
Jay Hubert, MFA student
1st Place Winner at 2014 WXWC Film Festival.
World Champions. On brooms. UT's quidditch team attempts to rebuild itself after losing almost half of its players to graduation shortly after winning Quidditch World Cup VI.
Rehearsal
Documentary (11 min.)
Tom Rosenberg, MFA student
Winner of Director's Choice award at the Black Maria Film Festival.The film has also screened at The Viennale, DokLeipzig, CPH:DOX, HotDocs, Dallas International Film Festival, L'Alternativa, Film Society at Lincoln Center's Art of the Real showcase.
An emergency crew takes meticulous care to simulate a terrorist attack for training purposes. Once the "bomb" goes off, hundreds of volunteers deliver convincing and surreal performances as stunned and mutilated blast victims.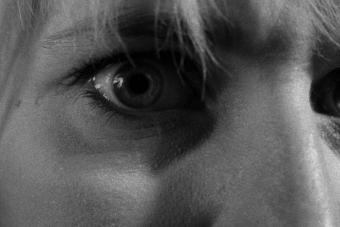 Hole
Drama (10 min.)
Qian Zhuang, MFA student
After moving into a new apartment, a young woman discovers a hole in her living room wall and uses it to spy on the comings and goings of her neighbor. Lonely and isolated, she begins to lose touch with reality and descends into paranoia, her desire to reach out to the neighbor on the other side of the hole growing into an obsession.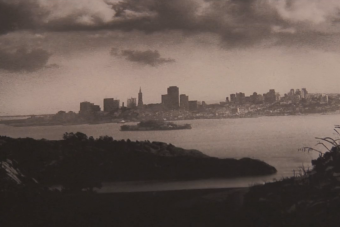 I Rot a Poem
Experimental (1.5 min.)
Philip Hoover, MFA screenwriting student
A letter to home from a faraway place.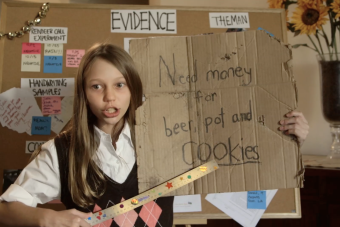 Evidence for Santa
Comedy (5.8 min.)
Mei Makino, RTF senior
A young girl is convinced the homeless man at the park is Santa and she's determined to get the truth from her parents.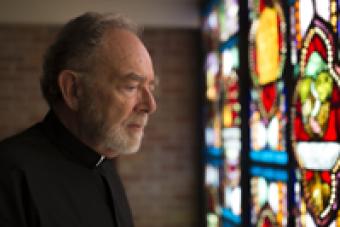 Confession
Drama (11 min.)
Adam Brandenburg, BS '13
An elderly priest unburdens himself to a young archbishop.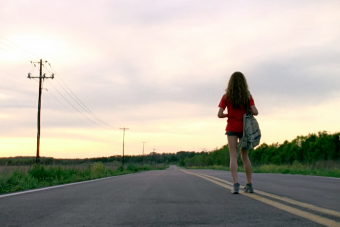 Smoke Ring
Drama (12 min.)
Haley Anderson, BS '13
An estranged sister and brother remember their deceased mother in a small Texas town.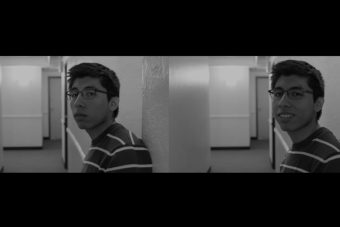 Shooting
Experimental (0.4 min.)
Ivan Ovalle, RTF junior
Cinematography: A military act.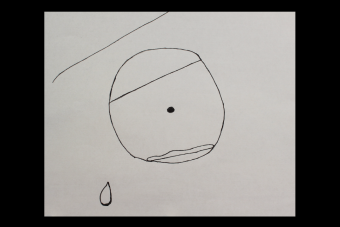 Where Were You
Animation (2.8 min.)
Chad Werner, RTF senior
A dinosaur, his life, and what he believes to be the end of days.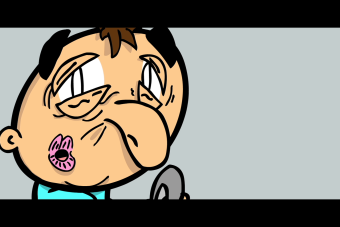 Ned's Rocket
Animation (1.5 min.)
Kennedy J. Baruch, RTF undergrad
Runner-Up at the 2013 Asian Film Festival of Dallas Student Showcase, and Jury Award: 3rd Place at 2014 Texas Union Film Festival.
Space Man Ned zooms merrily through the cosmos but can never prepare for what lies at its edge.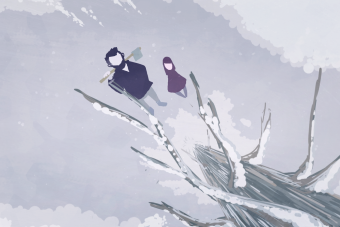 Pine
Animation (1 min.)
Dylan Carter, RTF junior
A young girl learns about life and death when her father takes her to chop down an old tree.