Lecturer and sound editor Korey Pereira scoops up awards and nominations for his work on "Stranger Things"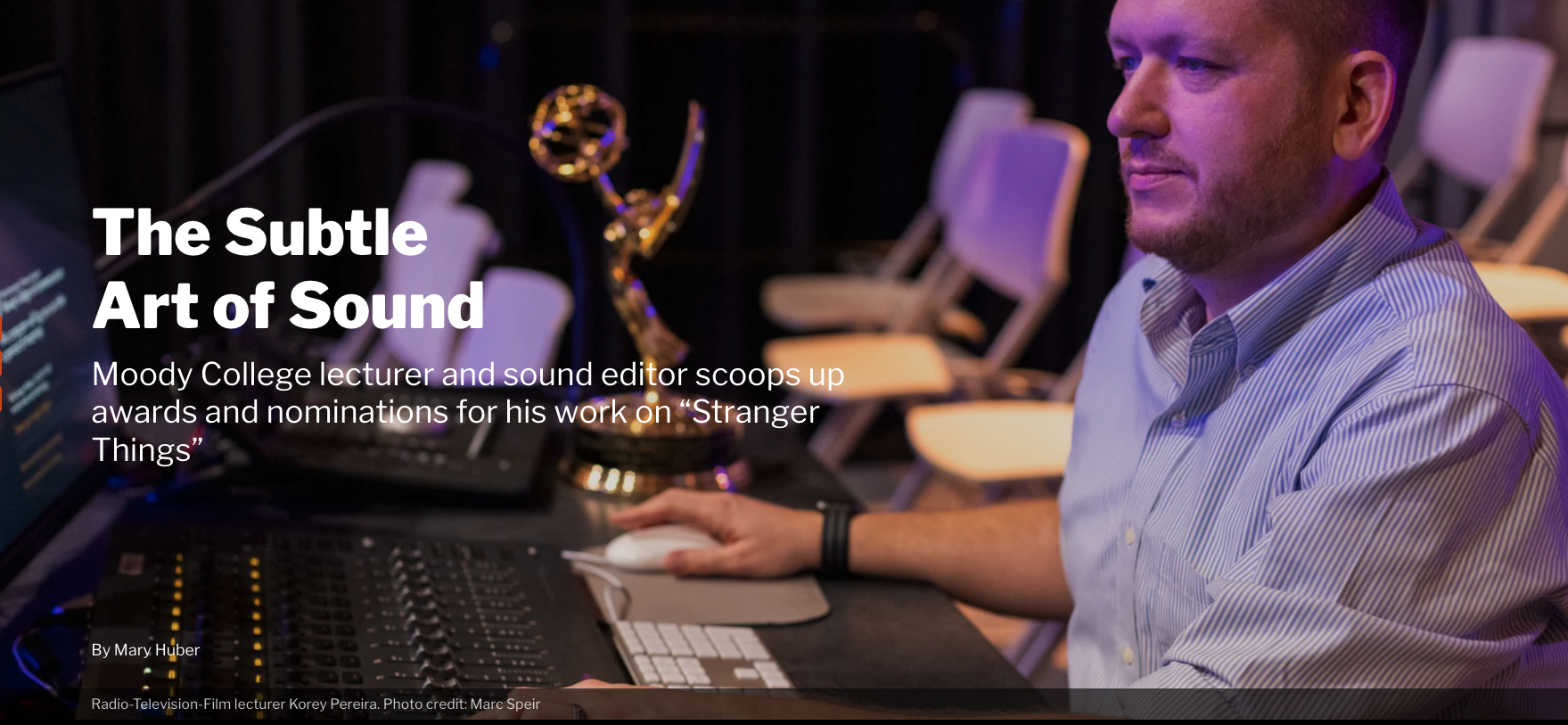 There's a moment in the fourth episode of season four of "Stranger Things," when Robin Buckley, played by Maya Hawke, finds a music box in main character Nancy Wheeler's room. She grabs it, and under her breath, whispers, "Look, it's a tiny little ballerina dancer."
It's a small moment, buried under the noise of the scene, but one that Moody College Radio-Television-Film lecturer Korey Pereira spent hours cleaning up to remove the background sounds so it was loud enough for viewers to hear.
"She didn't do it in another take I could use," said Pereira, who was a dialogue editor for the fourth season. "That was my only shot at getting it right. But it's really rewarding when you can play it back and hear the final product and know that's your work."
It might sound crazy for a big-budget production like "Stranger Things" with so many loud, dramatic, high-action scenes. But Pereira said it's the little, intimate moments in films and TV that can be the most challenging and time-consuming to produce.
Last September, Pereira received a Primetime Emmy for sound editing for his work on the popular series. He's also up for another award for the show and also for his work on the new Predator movie, "Prey," at the upcoming Motion Picture Sound Editors' Golden Reel Awards later this month.
Pereira calls it an enormous honor. "Just getting nominated for a Primetime Emmy was really huge," he said. "Getting the win was even better."