RTF Undergraduate Program
Discover your voice as you immerse yourself in the process of storytelling and critical analysis as an RTF major. Through our comprehensive curriculum which mixes tried-and-true film school fundamentals with mastery of state-of-the-art technology, you will gain a foundational understanding of media and develop the skills you need to launch your career through hands-on practice. You will learn, explore and create while surrounded by a collaborative community of experts and peers.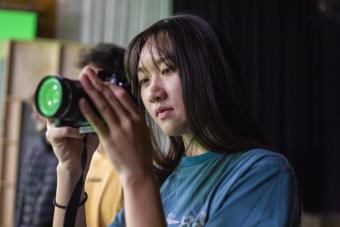 Hands-on Practice
---
Dive deep into learning all aspects of screenwriting, production and creation as you run a multi-camera set, write a script, animate in 3D, edit audio in post-production, program games, direct films and more as an RTF major.
View Course Offerings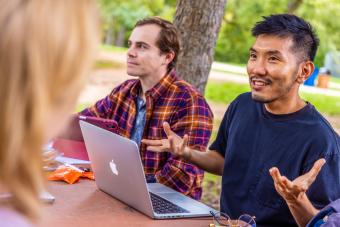 Critical Thinking
---
Think contextually and critically about the media you create and consume across media forms. From films to television series to video games to memes, media studies courses help you understand the historical, technological, and cultural landscape of media production and consumption.
View Course Offerings
Enhance your major with one or more of these opportunities:
Ready to Learn More?