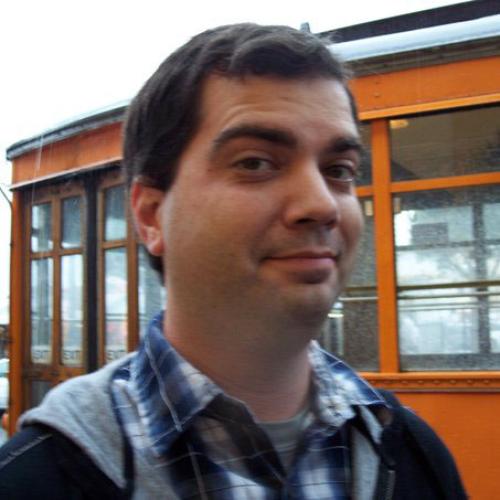 Professional Links & Recent Works
Casey was born and raised here in Austin and permanently resides here with his wife and three children. He attended the University of Texas at Austin as an undergraduate and graduated with a B.S. in Radio-Television-Film in 2000. He followed that up with an M.A. in Radio-Television-Film in 2019. He spent the last 19 years working in television and radio and is currently the Marketing Manager for the StarDate radio program, a daily radio program and podcast put out by the University of Texas.
His thesis project looked at cinematography in the Classical Hollywood studio system from the dawn of sound cinema to the Golden Age of Television, focusing on Karl Freund as a case study. He has also presented multiple conference papers on how sci-fi and monster films (such as Monsters (2010), Arrival (2016), and Star Wars Episodes VII and VII (2015, 2017)) are reacting to the rise in visibility of white nationalism in the 2010s.
Areas of focus: authorship, industry, cinematographic style, technology