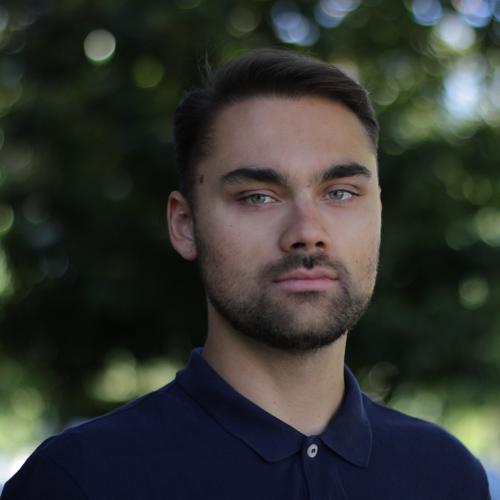 Professional Links & Recent Works
Christian Meola is a writer and director from Albany, New York. He graduated with a BFA in Acting from Florida State University in 2016 and lived in Los Angeles for six years. Christian enjoys working in many forms, ranging from narrative fiction to video art and theater. His work has premiered at Oak Cliff Film Festival, Sidewalk Film Festival, Adirondack Film Festival, Sick 'n' Wrong, Sydney Underground, Electric Forest Music Festival, and on PBS, NoBudge, and Beyond the Short. In 2020, he won Sick n' Wrong's "You're Special" award. Christian is a programmer for Sun Pass Film Festival in Miami, FL, and the founder of Midnight Movie Theater, a space dedicated to trash, underground, and misunderstood films. He also DJs sometimes.
Areas of Interest: Narrative fiction, video art and experimental film, LGBTQ+, sexuality and identity, genre experimentation, theater and performance.