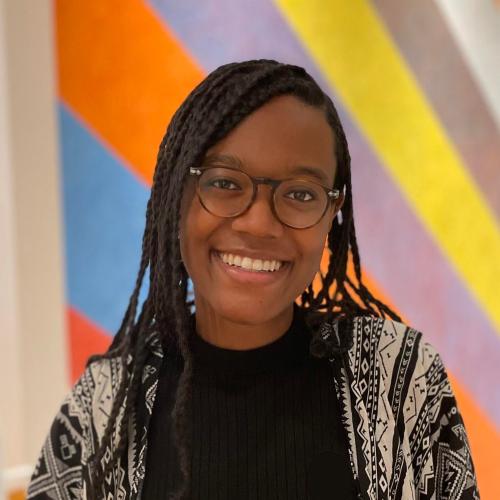 Originally from Atlanta, GA, Dana Phillips is currently a first-year Media Studies MA student. Dana received her B.A. in Women's & Gender Studies/International Studies from Denison University in 2020, and now works full time as a Program Coordinator for UT Austin's Center for Community Engagement. She is passionate about the intersection of arts, academia, and activism and is especially interested in researching the way transnational solidarity networks can be formed around and uplifted by art and media. In the future she hopes to pursue innovative projects within public or nonprofit organizations that mobilize new and emerging forms of art and media towards social change.
In her spare time, Dana loves playing cello and guitar, and volunteers as a board member and band coach for QORDS, a virtual music camp for LGBTQ+ youth.
Areas of Interest: Identity and Representation, Community Engagement and Activism, Transnational Feminist Networks, Cultural Studies, Gender & Sexuality.