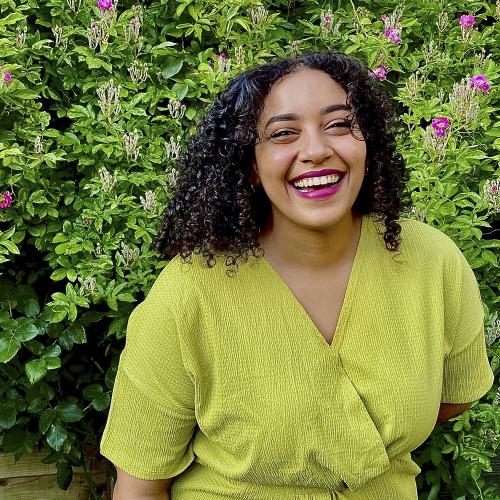 Fatima is a British writer and director who works across both fiction and non-fiction mediums. Her career started as video journalist at BBC News in London, where she made it her mission to increase the number of stories commissioned about Black British life.
From there, she transitioned to documentary production at BBC Studios, where she got to work on the landmark film 'Whoever Heard of a Black Artist?', introducing audiences to the criminally overlooked artists of African, Caribbean and Asian descent who shaped modern British art.
At the University of Texas at Austin, Fatima will further hone her writing and directing skills to produce films that illustrate the complexity of immigrant experiences. Fatima draws inspiration from her Sudanese heritage, especially the oral storytelling traditions of the Nubian tribes of her grandparents. She is passionate about imaging the interior life of black British Muslim girls through her stories because, the level of representation we get compared to how funny we are is not high enough!
Fatima Wardy is the 2021-2022 recipient of the Fulbright-BAFTA scholarship.