2020 UT RTF Longhorn Denius Student Film Showcase
The UT Department of Radio-Television-Film is thrilled to announce the 2020 UT RTF Longhorn Denius Student Film Showcase. This showcase highlights a rich diversity of recent fiction and experimental student films.
---
2020 PROGRAM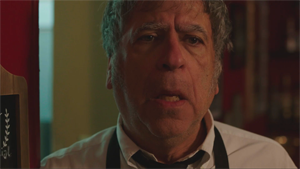 C'est La Vie
Directed by Taniel Kilajian
The waiting staff of French brasserie, C'est La Vie, must get their act together to take care of big spender Big Bobby.
17:05
---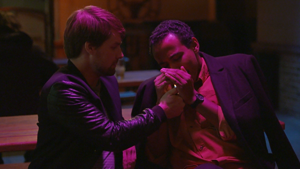 En Mi Alma
Directed by Sara Pinar Onder
Power dynamics shift between an asylum officer and an asylum seeker when they run into each other at a bar.
12:00
---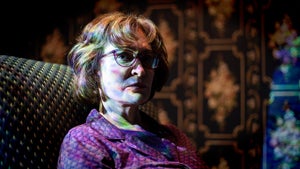 Power
Directed by Chris Foito
A mother tries to reconnect with her son across memories, missed calls, modern distractions, and the distance of neglected relationships.
12:12
---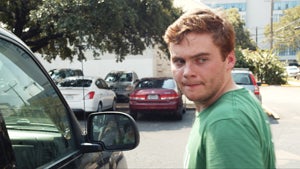 Hot Summer Day
Directed by Benjamin Lively
A passerby discovers a dog locked in a hot car.
1:00
---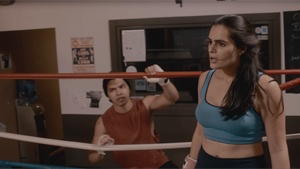 Femenina
Directed by Ilana Garcia-Mittleman
Nick lives his life in the confines of a boxing ring. When he begins training with Nina, the newest member to join the gym, he quickly realizes his feelings for her and asks her out on a simple date. But when Nina comes out to him as transgender, Nick must examine his own feelings and sexuality.
12:28
---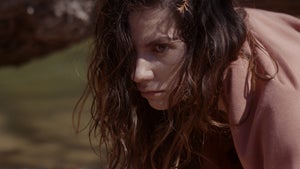 Ursus
Directed by Tori Gene McCarthy
After a traumatic experience, a young woman undergoes a primal transformation while camping with her boyfriend.
16:00
---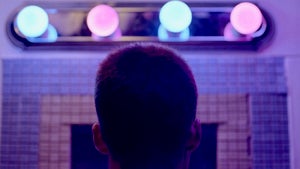 Things That Happen in the Bathroom
Directed by Edward Hancox
For Jak (John Calvin Pierce), the bathroom is a refuge, a place where they can exist without wearing the mask they present to the world. But when their feelings of loneliness threaten to overwhelm them, Jak invites a new hookup into the bathroom' opening up to all the pleasure, embarrassment and self-discovery that comes with queer intimacy.
13:08
---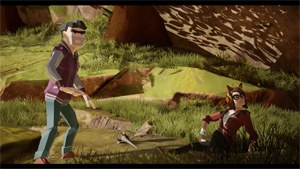 What Lies in the Woods
Directed by Haley Barngrover
After being picked on by the local bully, a child finds unlikely solace from the creature that lies in the woods.
3:48
---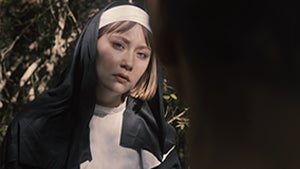 Paradise Lost
Directed by Kaia Daniel
As a faithful nun discovers she has the gift of performing miracles, she must decide how she will use her gift, for good or evil. In a thoughtful case study of good, evil, and religion and the area in between, we explore themes of sin, free will, and forgiveness.
8:20
---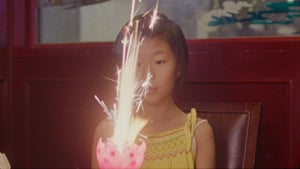 Lucky Girl
Directed by Sidi Wang
On the anniversary of her adoption, 9-year-old Esther confronts the duality of her identity when she learns that the food at the Chinese buffet might not be "real Chinese food."
11:03
---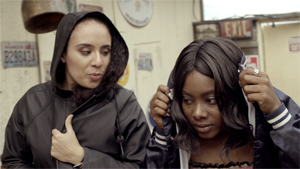 Black Austin
Directed by Cristin Stephens
Two women, Maia and Camila, share one pursuit: to find out where the Black people on the bus are going. Reaching the end of the line, they find an exciting Black world in Austin. However, things aren't quite as they seem.
9:05
---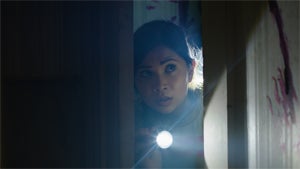 Something's Wrong with Peter
Directed by Nic Bonesteel & Carl Fry
The relationship between three high school best friends is tested when one of them inadvertently becomes possessed by a demon
16:30
---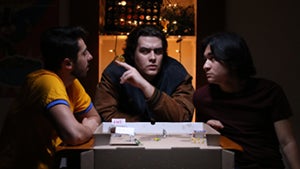 Heist: The Musical
Directed by Dru Miers
Tony, a struggling dishwasher desperate for this month's rent, recruits his two roommates to steal a $15,000 wheel of cheese from the restaurant where he works.
10:13
---
At the heart of the dynamic Austin film scene, UT RTF is the incubator of many of today's most innovative independent and commercial media makers. Not only is UT RTF the only top-ranking university program to excel in both media production and media studies, we are also one of the most affordable among our peers. Our alumni go on to enjoy a wide range of careers, including directing, editing, producing, cinematography, special FX, game design, screenwriting, scholarship, and teaching.
Historically, RTF filmmakers have earned national and international prominence with the films included in the annual showcase.
In recent years, Huay-Bing Law's JUNE was a finalist for a 2018 Student Academy Award and BAFTA student film awards, won first place in the HBO APA Visionaries Short Film Competition and was picked up by HBO. Juan Pablo González won best documentary short at Slamdance for his meditative THE SOLITUDE OF MEMORY. Alvaro Torres Crespo's THE UNDESIRED PLACE won best short documentary at the 2014 Costa Rican International Film Festival and Best Central American Short at the 2014 Icaro Central American Film Festival (Guatamala). Annie Silverstein's drama SKUNK won first place out of 1631 student films worldwide in the 2014 Cannes Film Festival, Cinéfondation section; Elizabeth Chatelain's MY SISTER SARAH won the prestigious International Documentary Association student film award; and the Texas Governor's office recognized John Spottswood Moore's personal documentary ONCE AGAIN with the Barbara Jordan Media Award. In 2013, three of the showcase films went on to win regional Student Academy Awards, and one of them, Brian Schwarz's OL' DADDY, clinched the national Student Academy Award in the narrative category.
SPECIAL THANKS TO THE SUPPORT OF:
Beth and Wofford Denius and the Cain Foundation, Paul Stekler, Austin Film Society, Moody College of Communication, The University of Texas at Austin.