RTF at SXSW 2020 - Canceled
March 7, 2020
Due to public health concerns, the 2020 SXSW festival has been canceled. We support this decision to safeguard our community; however, we are disappointed to miss these highly anticipated events from UT RTF filmmakers, scholars, and artists. We look forward to celebrating their works in the coming months and, as plans unfold, will keep the community informed about such opportunities.
Read SXSW statement regarding cancellation.
---
The originally scheduled lineup of the 2020 SXSW Film Festival included many films and events involving Longhorns.
UT RTF Longhorn Denius Student Film Showcase
Shorts | Narrative Features | Documentary Features | Episodic | Panels | Mentors
Schedule Link | Download iCal Schedule | Contact RTF
SHORTS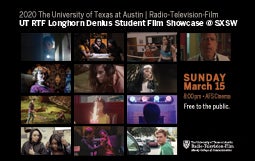 Sunday, March 15 • 8:00 pm
AFS Cinema - 6406 N I-35 Suite 3100
(Note: The annual RTF Reunion Party will immediately precede the screening. See details and RSVP)
Films by Taniel Kilajian, Sara Pinar Onder, Chris Foito, Benjamin Lively, Ilana Garcia-Mitttleman, Tori Gene McCarthy, Edward Hancox, Haley Barngrover, Kaia Daniel, Sidi Wang, Cristin Stephens, Nic Bonesteel, Carl Fry, and Dru Miers.
The UT RTF Longhorn Denius Film Showcase will screen as part of the SXSW Film Festival. Taking place the evening of Sunday, March 15 at the AFS Cinema, the showcase highlights a rich diversity of recent fiction and experimental student films from The University of Texas at Austin's Department of Radio-Television-Film. The screening will be free and open to the public. More details about the films can be found here, and the official SXSW event is here.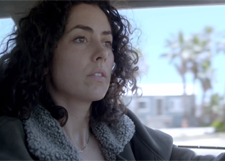 Biters (Texas Shorts)
Director: Matt Sherwood (MFA Production '19), Screenwriters: Davey Morrison Dillard (MFA Screenwriting alum)
A surf horror story takes place in the aftermath of a hurricane along the Gulf coast.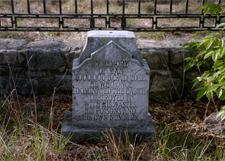 Directors: Alexander Milan (BS alum), Andrew Miller (BS alum)
In 1997, J David Bamberger attempted to build the world's first man-made bat cave. The idea was far-fetched and expensive, making headlines around the world. It stood empty for 4 years, but his "batty" idea would eventually house half a million bats.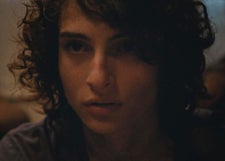 Executive Producers: Jonathan Duffy (BS alum), Kelly Williams (BS alum)
This dual narrative investigates a youthful wolfpack of post-recession house squatters.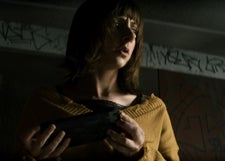 Seek (Midnight Shorts)
VFX: Rogelio M. Salinas (MFA production alum)
Two sisters have been driving all night when they come across a dilapidated roadside park and bathroom. Horrific events follow when one of them stumbles upon a strange message and a mischievous resident that wants to play a terrifying game.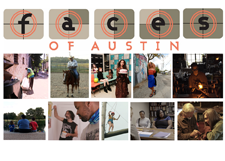 The Cultural Arts Division of the City of Austin's Economic Development Department presents a showcase of 12 short local films that reflect the diverse faces, voices, and experiences of our city. Four of these are from RTF filmmakers: Fumiya Hayakawa (MFA Production Student), "Nana"; Lucky Nguyen (RTF Student), "Summitt Lion Dance Team"; Prakshi Malik (MFA Production Student), "Embers"; and Sam Mohney (MFA Production '19), "Second Effort."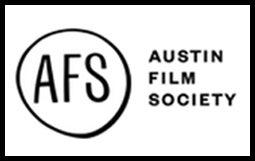 The AFS ShortCase is a SXSW Community Screening Event of short films made by Austin Film Society MAKE members, celebrating the diversity of high-quality local filmmaking talent. Free and open to the public. RTF-affiliated films included in the screening are Associate Professor Ya'Ke Smith's "Brother"; Brittany Reeber's (BS '13) "Beach Dance"; and Matt Hirst's (BS '13) "12 Sips to Glory." UT alumnus Chijioke Okorie's "Lovebites" is also included in the program.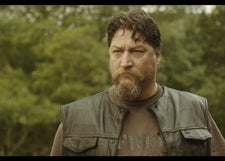 Director/Screenwriter: Austin Davison (BS alum)
Two macho guys look for a place to fight after a disagreement at a biker bar. Their wild search for the right location turns into a satirical adventure.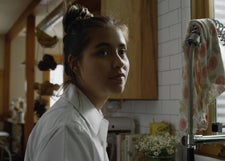 Ter (Texas Shorts)
Director/Screenwriter: Maria Luisa Santos (BS alum). Producer: Caitlin Ward (BS alum). DP: Henry Davis (BS alum)
A live-in housemaid struggles with making a difficult decision while trying to hide her distress from the girl she loves and cares for. (World Premiere)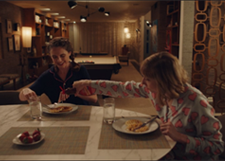 Waffle (Narrative Shorts Competition)
Director: Carlyn Hudson (BS alum); DP: Rick Diaz (BS alum); Gaffer: Jack Langlois (BS alum); and Key Grip: Heather Grothues (BS alum)
Kerry is at a sleepover with the socially awkward, mysteriously orphaned heiress Katie. Exploring a friendship—in a society that grows ever isolating—Kerry learns the hard way that Katie always gets what she wants.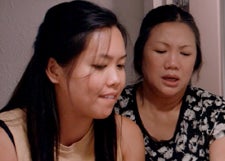 Director/Screenwriter: Kim Tran (BS alum/Michener Center MFA screenwriter)
A young woman is caught in a lie by her suspicious mom. With tensions already high from recently losing a loved one, their relationship unhinges.
---
NARRATIVE FEATURES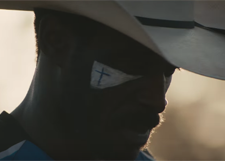 Bull (Festival Favorites)
Annie Silverstein (MFA production alum/lecturer); Screenwriters: Annie Silverstein, Johnny McAllister (BS alum/lecturer); Producer: Monique Walton (MFA production alum)
Special Event: BULL TEXAS PREMIERE TRAIL RIDE - Sunday, Mar 15
9:20 am - Meet at 4th St. and Guadalupe (Republic Square Park)
9:45 am - Trail Ride begins
10:10 am - Trail Ride ends at the Paramount Theatre
11:00 am - Texas Premiere Screening
On the outskirts of Houston, a teen reeling from her mom's incarceration and an aging bullfighter struggling to keep a foothold in the rodeo circuit, form an unlikely bond and attempt to right their own paths.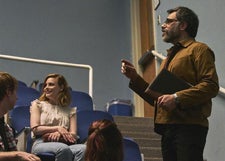 Producers: Jonathan Duffy (BS alum), Kelly Williams (BS alum)
Following the launch of her new novel, 35-year-old writer Kate Conklin (Gillian Jacobs) is invited to speak at her alma mater by her mentor and former professor (Jemaine Clement). After accepting the invitation, Kate finds herself deeply enmeshed in the lives of an eccentric group of college students.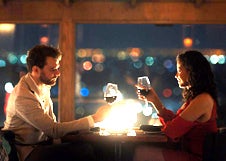 Director/Screenwriter: Shana Feste (MA alum)
After a blind date turns violent, a woman has to get home on foot as she's pursued by her date through Los Angeles.
---

DOCUMENTARY FEATURES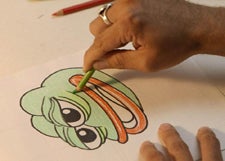 Co-Producer: Caitlin Ward (BS alum)
The film looks at how Pepe's transformation—from stoner cartoon frog in 2007, to extremist icon in 2016—runs parallel to America's own transformation into a more divisive, mean-spirited, and tribalist place. It's a Frankenstein monster story of an artist battling to regain control of his mutated creation.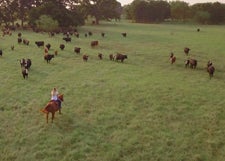 Director: Sarah Brennan Kolb (BS alum)
Three young cowgirls work their way up in the volatile world of Texas cattle ranching.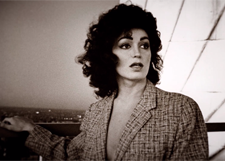 Director: Karen Bernstein (Lecturer); Cinematography: Deb Lewis (Associate Professor of Practice)
Fellini meets Motown. One man's search for self-acceptance includes tabloid celebrity, Tupperware parties, and two coming outs – first as a straight woman, then as the gay man he was meant to be.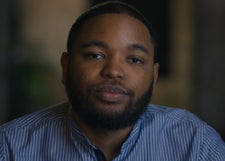 The Scheme (Documentary Spotlight)
Post Associate Producer: Justine Zárate (BS alum); Colorist: Brandon Thomas (BS alum)
A two-year undercover FBI investigation into college basketball corruption came to a dramatic climax on September 26, 2017, with the arrest of ten individuals. Christian Dawkins, a 25-year-old aspiring sports agent who initially faced 200 years in prison, refused to cooperate with the government. He sits down for the first time to discuss what really happened behind the scenes.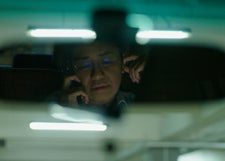 Director: Ramona S. Diaz (lecturer); Assistant Editor: Katrina DeVera (BS alum)
The story of embattled journalist Maria Ressa, living within the authoritarian regime of Philippine President Rodrigo Duterte, reveals the role of journalism and disinformation's accelerating effect in the erosion of democracy.
---
EPISODIC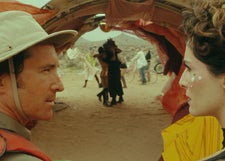 CInematographer: Allen E. Ho (MFA production alum)
Resentments and old wounds come to the forefront when siblings Lulu and Martin Gutman are forced to attend the week-long, campsite wedding of their younger sister, Fern, to Eli, the younger brother of Lulu's boyfriend.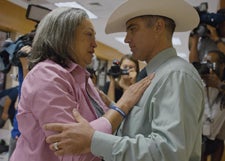 Outcry (Episodic Premieres)
Post Associate Producer: Justine Zárate (BS alum); Colorist: Brandon Thomas (BS alum)
Few people ever experience the momentum that star football player Greg Kelley had going into his senior year of high school. That all changed in the summer of 2013. Greg is accused of a terrible crime that shocked Leander, a suburb of Austin, Texas, leaving the community bitterly divided over whether Greg could have committed such a crime. At 19 years old, he is convicted and sentenced to 25 years in prison without parole. As new questions are raised, an investigation unfolds to reveal a shocking story that goes far beyond sports and the criminal justice system.
---
PANELS & ROUNDTABLES
Round Tables: Filmmakers:
MAR 15, 2020 | 2:00PM – 3:00PM
Heather Courtney (MFA alum), Nancy Schiesari (Professor), Paul Stekler (Professor)
Round Tables: Producers/Production I
MAR 15, 2020 | 3:30PM – 4:30PM
Kelly Williams (BS alum)
Comedy: An Essential Tool in Video Game Production
MAR 18, 2020 | 5:00PM – 6:00PM
Hall Hood (BS alum)
MENTORS
Maya Perez: Screenwriting Mentor
MAR 15, 2020 | 11:00AM – 12:15PM
Maya Perez (Lecturer)
PJ Raval (Unraval Pictures): Documentary Filmmaker Mentor
MAR 16, 2020 | 3:30PM – 4:45PM
PJ Raval (Associate Professor)