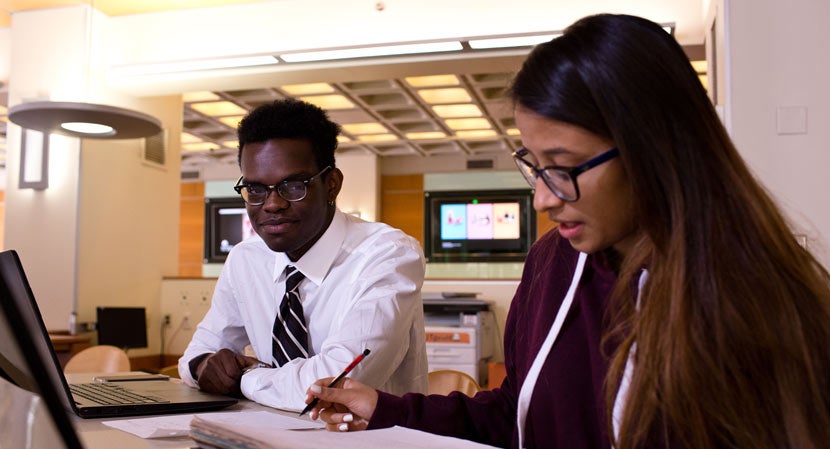 Step 1 - Online Application
Choose: The University of Texas at Austin (school), Radio-Television-Film -- PhD in Media Studies (major/degree).
Statement of Purpose:  You can wait and upload this in PDF format on your MyStatusPage -- Step 2 
Letters of Recommendation: You should provide names and email addresses for three recommenders.  Please contact us if your recommender is not able to use this online method. It is acceptable to submit a professional reference if you've been out of school for a long time.
 
Step 2 - Upload Supplemental Materials
Use MyStatus Page -- available after submitting and paying the application fee.
NOTE:  You won't have access to the MyStatus Page until you complete the ApplyTexas.org application and pay the application fee.
Statement of Purpose:  Write an essay that explains your education and experience so far, your future goals, and how you think our program will help you achieve those goals. Rule of thumb is to keep this concise, around two printed pages, double-spaced.  No other essays are required.
Copies of Official Transcripts:  The Graduate and International Admissions Center (GIAC) require a copy of your official transcript from each college and/or university that you have attended. U.S. applicants who have taken coursework through an Exchange Program, Semester Abroad or Study Abroad, please contact an Admissions Counselor at GIAC (512-475-7391) to determine if you need an original transcript from the foreign institution. Once you are admitted, you will need to send a hard copy of the official transcript.  
Resume or Curriculum Vitae (CV):  Include education; work experience and internships; honors and awards;  and publications or creative works.
Academic Writing Sample: This should be a report, article, review, or anything that you've written for a class (or similar). It should be between 10 and 20 pages, but a longer one will be accepted if you feel it is your best work. If you no longer have any academic papers, please submit a 10-page original essay. Please do not send your Master's thesis.
Deadline to Apply
The deadline for Fall 2024 admissions is December 1, 2023. We only admit students in the fall. The next application window will open on September 1, 2023.
Suggested Timeline for your Application
It can take 2 to 4 weeks after you take the general GRE test for the scores to arrive at UT Austin.
October
Attend a virtual info session. (Not required—but can be helpful!)
November 20
Complete ApplyTexas application; SUBMIT and PAY.
Send test scores to UT Austin (#6882).
November 25
Upload all supplemental materials using the "MyStatus Page" link that you get 24 to 48 hours AFTER submitting the ApplyTexas application.
November 29
Check status of your application from the MyStatus Page.