National Film Registry selects films preserved by Caroline Frick
"Fuentes Family Home Movies Collection"
In a win for media preservation efforts, a collection of Texas home movies that RTF Associate Professor Caroline Frick discovered, researched, and raised funds to preserve were among the 25 selected out of 5200 submissions for inclusion this year to the Library of Congress's National Film Registry.
 
Under the terms of the National Film Preservation Act, each year, after reviewing hundreds of titles nominated by the public and conferring with Library film curators and the distinguished members of the National Film Preservation Board, the Librarian of Congress names 25 films to the National Film Registry. Deemed "culturally, historically or aesthetically" significant by the Library of Congress, the "Fuentes Family Home Movies Collection" (1920s-1930s) is a joint project between the Texas Archive of the Moving Image (TAMI)—led by Executive Director/Founder Frick— and Texas A&M University-Corpus Christi.
Longtime Corpus Christi, Texas, residents Antonio Rodríguez Fuentes (1895-1988) and Josefina Barrera Fuentes (1898-1993) were very active in their local Mexican-American community. Their collection of home movies — mostly from the 1920s and shot on 9.5 mm amateur film format — are among the earliest visual records of the Mexican-American community in Texas and among the first recorded by Mexican-American filmmakers. As with the best home movies, the images provide a priceless snapshot of time and place, including parades, holidays, fashions and the rituals of daily life. The beautiful images also reflect the traditionally fluid nature of the U.S.-Mexico border.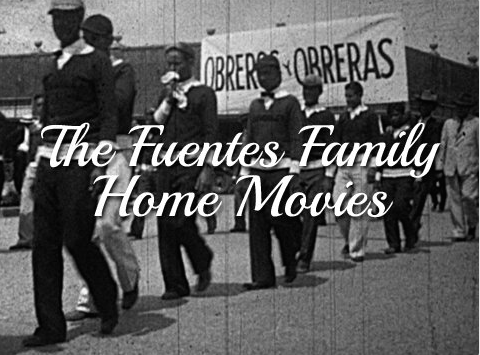 A selection of the films are available to view on the TAMI website.
"Thrilled," about the collection's inclusion to the National Film Registry, Dr. Frick asserts that the Fuentes' films "beautifully document life on both sides of the Texas-Mexico border, and illustrate the rich confluence of cultures that has made, and continues to make, Texas' story vital to understanding the history of our nation."