RTF at Sundance and Slamdance 2023
Park City, Utah • January 2023
Longhorns seen roaming in Utah!
That's right: the 2023 Sundance Film Festival (1/19–1/29) and 2023 Slamdance Film Festival (1/20–1/26) have kicked off, and this year's fests showcase the work of many UT and RTF alumni. If you are in Park City for the festivals, check out their films (listed below).
You are also invited to celebrate this year's exciting work with RTF faculty and fellow alumni on Saturday, January 21, at Moody College's Burnt Orange Party, 2:30 pm MST at the High West Saloon.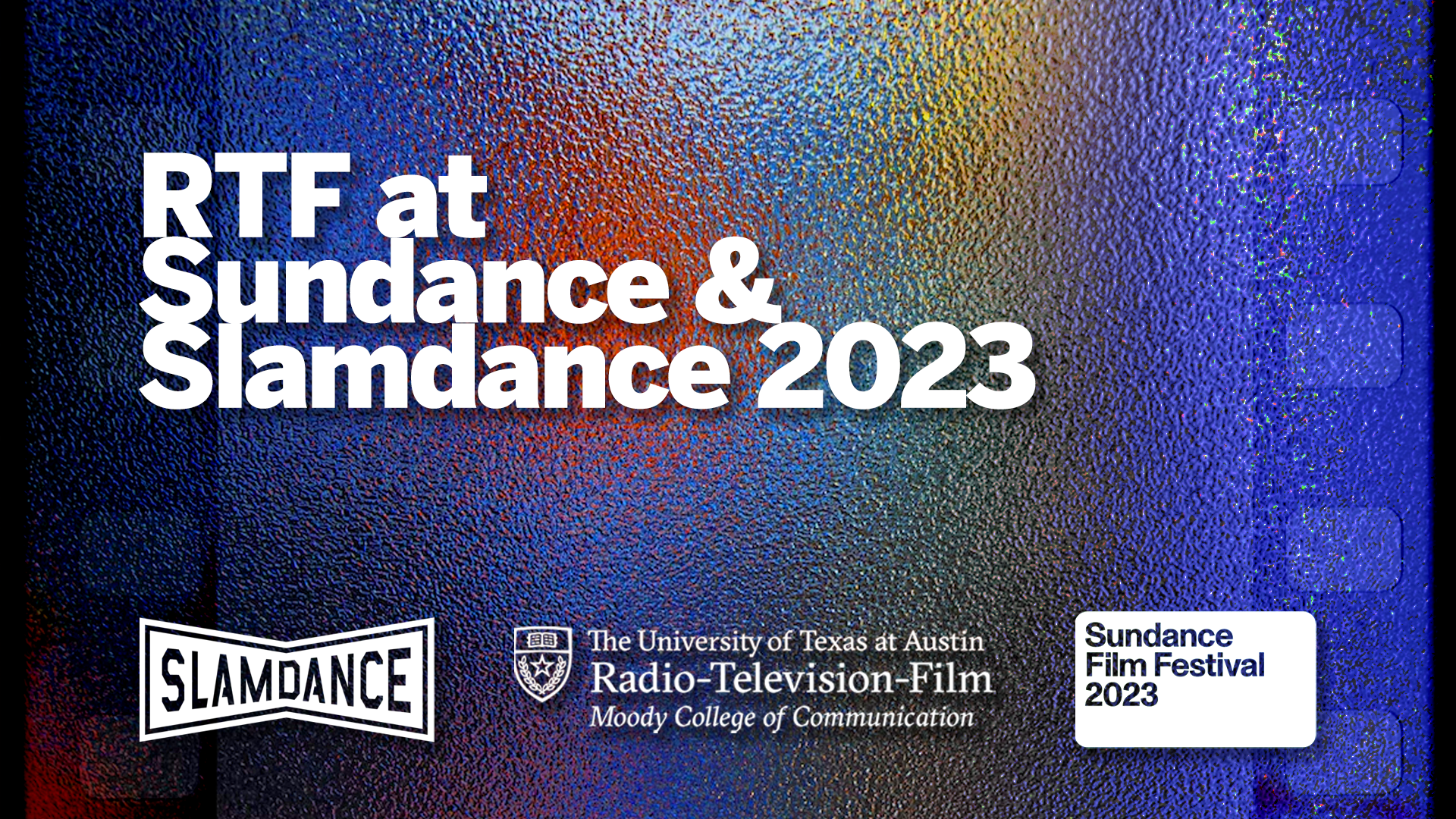 Slamdance Film Festival
FEATURE
Documentary
With Peter Bradley
Alex Rappoport
Director, Producer, Editor, Cinematographer
---
Sundance Film Festival
SHORTS
Short Film Program - Short Film Program 1
Sweatshop Girl
Christopher Ryan
Short Film Program - Short Film Program 3
When You Left Me on That Boulevard
Kayla Abuda Galang, Director, Screenwriter, & Editor
Samantha Skinner, Producer
Alfiya Ali, Producer
Rajinee Buquing, Director of Photography
Matt Stryker, Editor
Udoy Rahim, Producer
Will Kurzner, Sound Design/Mix
Hannah Barker, Gaffer
Morgan Honaker, Re-Recording Mix
---
SERIES
Indie Episodic Program
Poacher
Raymond Mansfield, Producer
---
FEATURES
U.S. Dramatic Competition
Starling Girl
Kevin Rowe, Producer

A Thousand and One
Kevin Rowe, Literary Manager
U.S. Documentary Competition
The Stroll
Sara Kinney, Director of Photography

The Disappearance of Shere Hite
Rose Bush
Director of Photography
Next - Documentary Feature
Kim's Video
Todd Thompson
Re-recording Mixer
Premieres – Narrative Feature
Flora and Son
Ryan Nadeau
Midnight – Narrative Feature
Run Rabbit Run
Alex Williams
Special Screenings – Feature Documentary
Stephen Curry: Underrated
Scott Paul
---
Note: if you're a UT or Radio-Television-Film affiliate and worked on a project screening at Sundance this year, or if you have a correction, please email us!