RTF fosters young Latinx filmmakers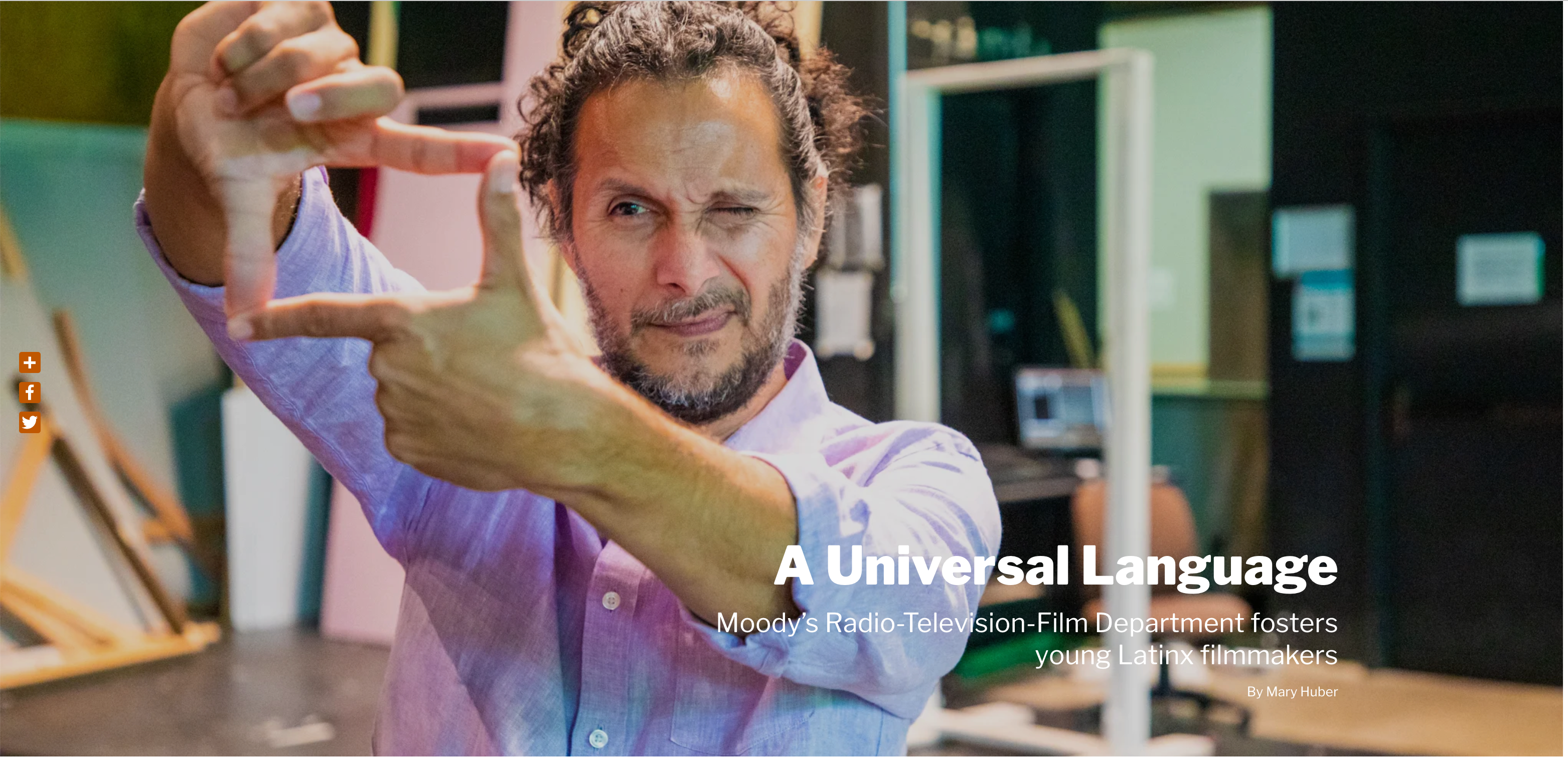 Miguel Alvarez's first love was comic books. The now-assistant professor at Moody College of Communication grew up in San Antonio in a Mexican American family. While he wanted more than anything to write comics for a living, he chose a career everyone thought was more practical — engineering.
 In his 20s, a close friend started taking film classes. Alvarez realized that making movies was a lot like making comics — showing people a story rather than telling it — so he ditched his career in engineering to become a filmmaker.
 Alvarez wanted to tell the stories he grew up with, about life in a Mexican American family, but realized, just like comics, he never saw any Latino people like him in books or on the screen.
"Who am I?" he thought. "Does my voice matter?"
Alvarez's experience is one many Latinx filmmakers share: When they were young, they didn't see their faces reflected back at them — in front of or behind the camera.
Moody College has tried to shift that narrative for young students today, by hiring more diverse faculty and getting Latinx students access to better jobs and internships, opening up more opportunities.
Today, Moody College's Radio-Television-Film department is 35% Hispanic and one of the few in the nation that allows master's and Ph.D. students to specialize in Latino media studies, as well as offers a minor in Latino Media Arts and Studies that is available to students across UT. To provide even more opportunities, the college has begun actively recruiting high school students from underrepresented areas like South Texas, where they have little to no exposure to filmmaking classes.