Assistant Professor Iliana Sosa captures SXSW award with first feature-length film
Following a screening of "What We Leave Behind" at the Dealey Center for New Media in April 2022, a question-and-answer session with director and Assistant Professor Iliana Sosa evoked questions that were thoughtful and reflective. Appropriately, the documentary feature film that had its world premiere at the SXSW Film Festival in March 2022 won both the Louis Black Lone Star Award and Fandor New Voices Award, before landing a special screening at Moody co-sponsored by the Latino Media Arts and Studies program and the Department of Radio-Television-Film.
"The most surprising thing to me is the broad audience it seems to attract," said Sosa. "People from all walks of life come up to me after screenings and tell me how it's affected them."
Shot over several years in the style of cinema verité, the story centers around a portrait of Sosa's grandfather Julián and his relationship with his family, the United States and Mexico, and his unwavering attitude toward work among thoughts about life as he loses his freedom to old age.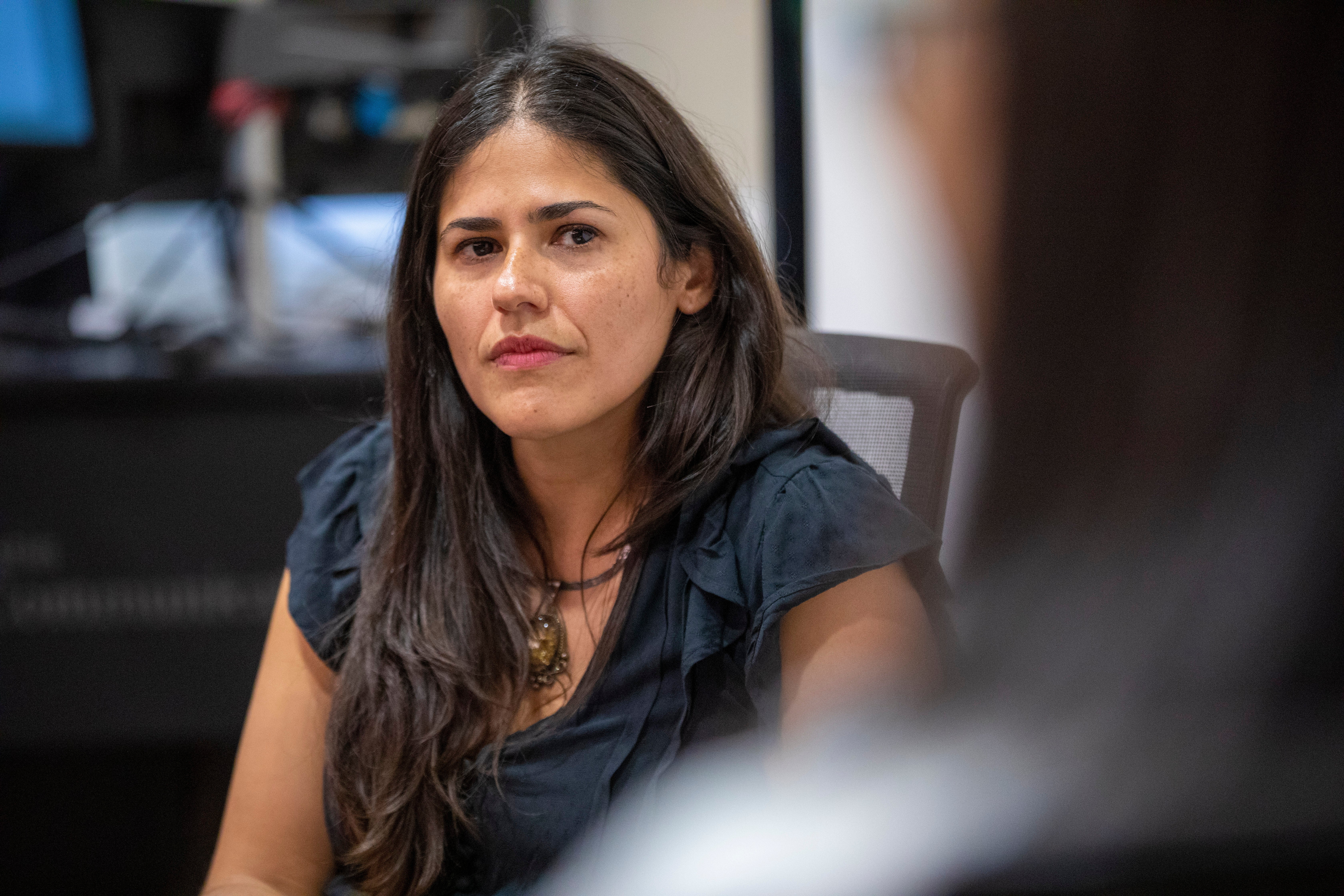 The aging grandfather weaves a story beginning in El Paso, Texas, along a route he would take back and forth to home in Mexico as a documented migrant worker who could legally work in the U.S. under a legacy program founded decades ago. The film was funded with grants from the Ford Foundation, Sundance Institute, Field of Vision, El Paso Museum and Cultural Affairs Department, Austin Film Society and Catapult Film Fund. It was shot by Sosa along with two additional cinematographers and a sound engineer who all visited Julián's house as he continually added to the structure in Durango, Mexico.
Filmed with four professional cameras but sometimes including the use of cell phone footage when necessary, most scenes were shot around work and family with a few scenes staged for maximum effect. The filmmakers took a handful of production trips over the course of several years, staying a week at a time at Julián's project home in Mexico. Sound effects were looped in at the end of the shoot using a sound library and mixer at a post-production house. Sosa said there was about 100 to 150 hours of footage to pore through working with editor Isidore Bethel.
"Isidore loved everything I'd always loved about my grandfather—his offhanded comedic timing, his evocative gestures—his wisdom grounded in labor and land," said Sosa. "He was also able to situate those feelings in specific moments from the footage."
Sosa said she wanted to finish the film before her grandfather passed away but was unfortunately unable to do so, leaving the film as a tribute to his friends, family and the public. Once it's run the film festival circuit, Sosa said she'd like to take it to screen at her grandfather's village in Mexico.
"The human element of trauma is universal," said Sosa. "We all have family, thoughts of life, and live and die."
Sosa and producer Emma D. Miller are pursuing wider distribution for "What We Leave Behind" with plans which are currently in the works. For more on the documentary, visit the film's website.