For your viewing pleasure
Radio-Television-Film experts recommend movies and shows to enjoy at home
Many have binge-watched films and network series to escape the foiled realities of hunkering down during a pandemic.
As you consider what to watch next, let the talented filmmakers and media scholars from the Department of Radio-Television-Film guide your quest with recommendations across a variety of streaming platforms.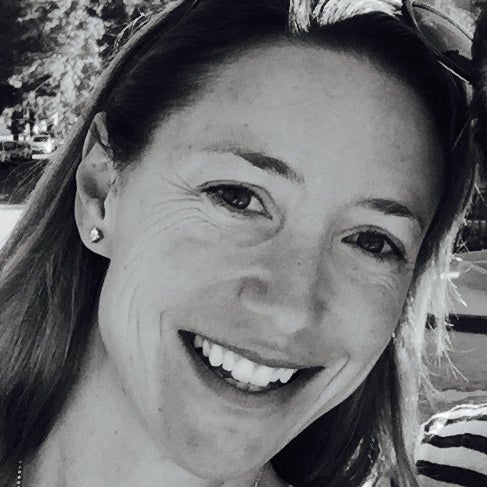 Associate Professor and Area Head for Screenwriting Cindy McCreery
Disney Plus: "Dolphin Reef"
I love the Disney Nature and National Geographic documentaries on Disney Plus. It's the perfect escape right now from the news, feeling isolated and like you can't escape. "Dolphin Reef" follows a bottlenose dolphin named Echo and his pod. The documentary is narrated by Natalie Portman and is shot around a chain of small Polynesian Islands. It's relaxing, beautiful and is the perfect anxiety reducing thing to have on, even if you're busy doing work. It's nice to have on in the background, like your own super high definition aquarium.
Netflix:"Unorthodox"
I binged "Unorthodox," the limited series on Netflix about a young woman who leaves her ultra-Orthodox community in Brooklyn's Williamsburg district. I couldn't stop watching as I was immediately pulled into the character and the world.It was fascinating, and I also loved seeing a glimpse into the Orthodox world in Brooklyn and also her journey through Berlin. It was really well done. The conflict was organic and never felt forced.
Netflix: "Groundhog Dog"
I'm trying to re-watch a lot of classics and also introduce my kids to many of my favorites. I recently watched "Groundhog Day" with my family, which in my opinion, is one of the best comedies ever made. Honestly, I can't think of a film that is more perfect for these times.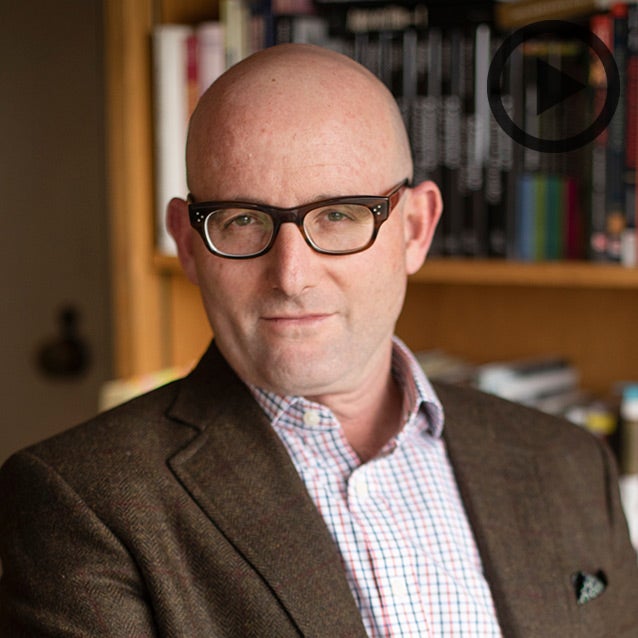 Department Chair and Professor Noah Isenberg
Netflix: "Babylon, Berlin"
It's a great way to be transported to a different universe—a lush, decadent Weimar-era Berlin recreated on a budget that spares no expense—whose inhabitants aren't consumed with fears of COVID-19 but instead with the rise of fascism, the devious political leadership and the devastating effects of the stock market collapse (oh, okay, there are a few affinities with today's world). You need to be sure to watch it in the original German with the subtitles on; the dubbed version strips the characters of their authentic voices and, I am told, is unwatchable.
Hulu: "Fresh Off the Boat"
Nice to have a show you can watch with family and that isn't so bland and monochromatic as series of its kind from previous eras of television (with some exceptions). The show's matriarch, Constance Wu, whose later performances in "Crazy Rich Asians" and "Hustlers" earned her plenty of praise, is totally hilarious. Admittedly, the plot can get a little predictable, but the witty performances by Wu and her castmates keep the series up on its feet.  
Free streaming
UT Library streaming collections are available free to anyone with a UT EID .
Film Platform (more than 400 documentaries)
Docuseek2  essential collection (800 documentaries)
Various packages listed on the Film and Video Resources page.
Hulu: "Friday Night Lights"
It's fun to return to a series that one may have watched more than a decade ago and see how it holds up today. Such a deep, talented ensemble cast (even a devilish cameo by the show's creator and executive producer Peter Berg)! Great writing, great storytelling, and rare courage in its handling of thorny subjects. It's especially fun watching it with a teenager, his first time, who is trying to get his head around all things Texan. As Tim Riggins (Taylor Kitsch) likes to say, with gusto, "Texas forever!"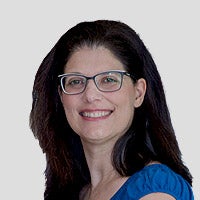 Associate Professor and Co-Director of the Center for Entertainment and Media Industries Alisa Perren
Hulu: "Justified"
This crime drama based on an Elmore Leonard short story stands out for the stellar performances, in particular the evolving dynamic between Timothy Olyphant, who plays U.S. Marshal Waylon Givens, and Walton Goggins, who plays criminal Boyd Crowder. While it takes about half a season to find its rhythm, stick with it! By the second season it's firing on all cylinders, due in no small part to the arrival of Margo Martindale as the leader of a crime family.
Netflix: "Crazy Ex-Girlfriend"
If you're a fan of musicals, this show is a must watch. A romantic musical comedy-drama, "Crazy Ex-Girlfriend" charts the evolution and maturation of Rebecca Bunch (played by Rachel Bloom) as she figures out her romantic, personal and professional goals. Seeing her character grow over the course of four seasons is a moving experience, even as the musical numbers— totaling more than 150—parody or play tribute to a range of genres. And they are funny to boot.
HBO: "The Jinx"
This HBO true crime six-episode mini-series examines the life of wealthy New York real estate heir Robert Durst and explores his ties to several suspicious murders. It provides a fascinating psychological portrait of Durst and comes with one of the most shocking conclusions I've ever seen. Expect to spend a lot of time obsessively reading up on Durst and the crimes after watching the show.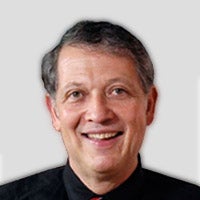 Professor Charles Ramírez Berg
UT Kanopy: "A Hard Day's Night" with The Beatles
Not only does this 1963 film contain some of their best songs, it is funny and cinematically inventive to boot. Think of it as a sort of cheeky British musical comedy version of the French New Wave.
UT Library Streaming: "The Godfather"
Still amazing, 48 years later. This 1972 film has masterful storytelling, flawless attention to period detail, groundbreaking shadowy lighting and impeccable performances by all, especially Marlon Brando and then-little-known actors like Al Pacino, Robert Duvall and John Cazale. Stream it using your UTEID here.
Rental for $2.99 various places: "The Godfather Part II"
A rare instance of the sequel being better than the original. It tells two stories: Michael Corleone (Al Pacino) taking charge of his father's mafia family and—half a century earlier—a young Sicilian immigrant named Vito Corleone (Robert De Niro, in an Oscar-winning performance) rising to become the most powerful man in Little Italy. Other Academy Awards include best picture, best director, best art decoration, best adapted screenplay and best music. Find it on the usual streaming suspects: iTunes, Vudu, YouTube, Google Play, Amazon Prime Video.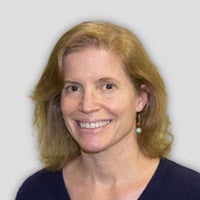 Associate Professor of Practice Deborah Eve Lewis
UT Kanopy: "Playtime"
One of my all-time favorite films is Jacques Tati's "Playtime," which exemplifies the "show, don't tell" approach to filmmaking. So much happens in this gorgeous feat of production design, cinematography, color, physical acting and can-do zeal that it's hard to believe that Tati ever got this film made. The layering of story and nuanced pacing works like a visual fugue to the power of filmmaking. Try to watch "Playtime" as if you were seeing it in the theatre: Bring your popcorn and drink and enjoy the entire film uninterrupted.
Daily Motion: "Superstar: The Karen Carpenter Story"
On Daily Motion you can see the formerly bootleg-only copy of the best film ever made: "Superstar: The Karen Carpenter Story." I'm kidding/not kidding about it being the best film ever made, but I challenge you to make a biopic that's both funny and an emotional sledgehammer, a film where the stars are Barbie and Ken dolls, and it's all shot on Super-8 and transferred to glorious VHS. Note: Eating disorders are discussed in a straightforward manner throughout this true story.
To Be Determined: "I'm Gonna Make You Love Me"
This documentary feature was previously on Amazon Prime for SXSW but isn't listed there since the online festival showings ended May 6. I was cinematographer on this film with director, producer and former lecturer Karen Bernstein. Fellini meets Motown in "I'm Gonna Make You Love Me," the tragi-comedic tale of one man's search for self-acceptance, a journey that included tabloid celebrity, Tupperware parties, and two coming-outs—first as a straight woman—then as the gay man he was born to be.