RTF Summer Camps Landing Hero
Radio-Television-Film Media Camps
Learn & create with us.
Registration for 2023 is now open!
Are your kids curious about the process of filmmaking? Do they live for animation or love to laugh at funny movies?
Kids and parents have raved about our camps. Our faculty of advanced graduate students, professors, and media professionals can teach your kids the skills they need to make the content they love. Each class presents an opportunity for your kids to stay engaged creatively this summer while making friends and having fun with other imaginative kids.
Stay informed
Sign up for our mailing list to learn about discounts and information on future Radio-Television-Film media programs and events.
Questions?
Email rtf-summercamps@austin.utexas.edu
Adults can learn and create media, too!
Parents: learn more about our media workshops for adults.
 
In-Person Camps
Our Day Camps will take place on the UT campus. We will also a offer a limited number of Virtual Camps for high school students.
Virtual Camps
These programs will meet over Zoom and through online learning platforms.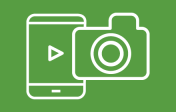 In this virtual intensive, we will explore how to make the best-looking film out of what you have available. Using smart phones, tablets, or cameras (whatever devices you have at home), students will complete multiple 1-to-2-minute shorts over the two-week course, in order to explore the many facets of cinematography. They will push their skills in composition, lighting, movement, and visual storytelling, while refining technical basics and learning to adapt those essential skills to any situation. We will also explore the history and traditions of the art of cinematography from early film to today's vast media landscape. Designed for content-creators, storytellers, and camera aficionados alike, this course will help you take your filmmaking to the next level.
Grades 9th–12th  
2 weeks (10 days)
Week 1:M-F: 10:00 am–11:45 am CT
Week 2: M-F: 10:00 am–11:45 am CT + Friday afternoon final screening
7/10/23–7/21/23
$595