The Department of Radio-Television-Film is pleased to anounce that Juan Carlos Gutiérrez ("CUAUHTEMOC IN THE SKY WITH JADE BEADS") is the winner for the 2016 Longhorn Screenplay Competition. He will receive a $1000 stipend to be used towards travel for pitch meetings the department will help arrange with industry professionals in Los Angeles.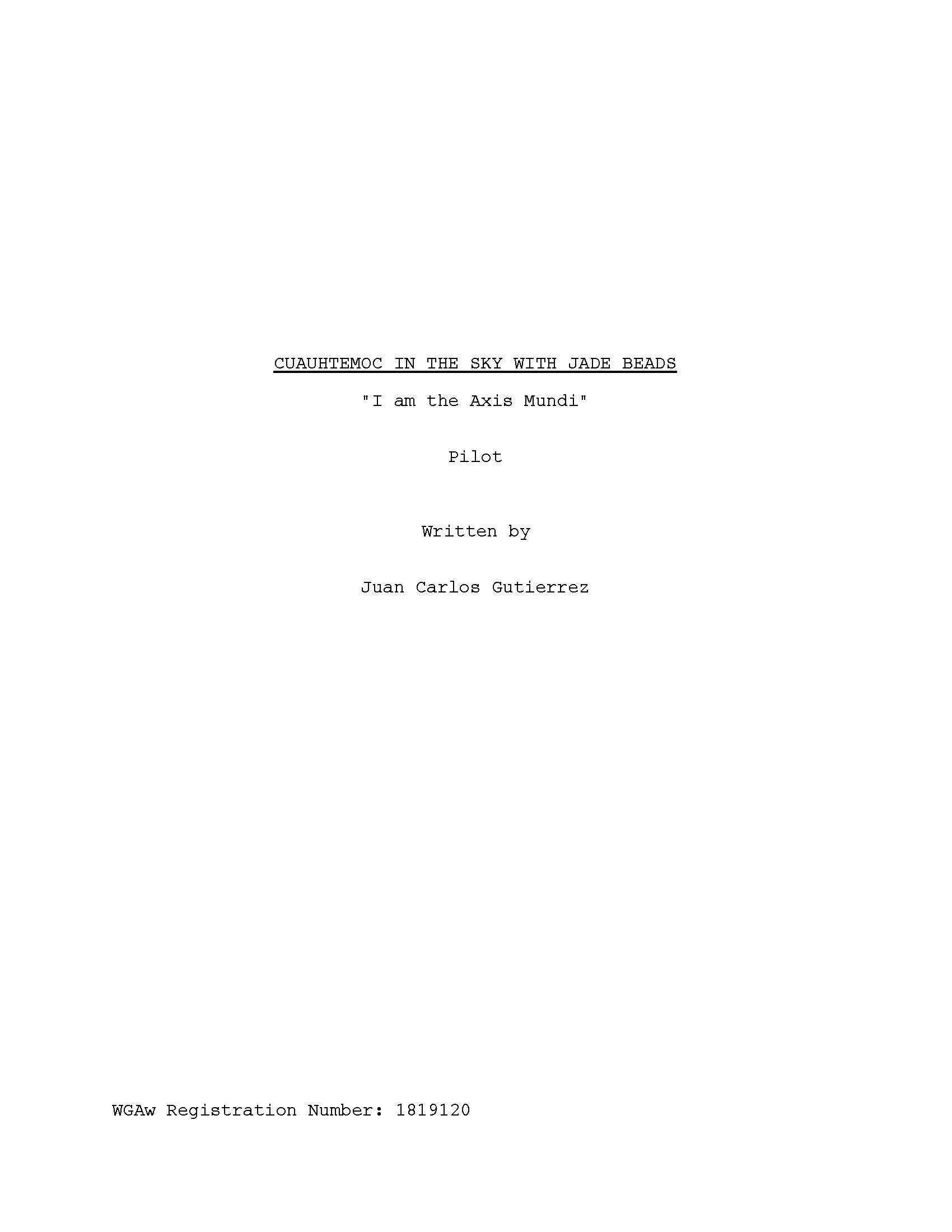 Click on the image to the left to read a few pages of his script.
CUAUHTEMOC IN THE SKY WITH JADE BEADS - TV Pilot
A cynical, teenaged Aztec priest struggles to prove that he is the mouthpiece of the Gods in order to maintain his lavish lifestyle and avoid death via sacrifice.
Juan Carlos Gutiérrez recently graduated with a BS in RTF from UT Austin. He's been accepted to the Writing & Producing for TV MFA program at Loyola Marymount University for Fall 2016 and will make his move to Los Angeles at the end of the summer. Juan enjoys writing hour-long dramedies, is an avid fan of Ryan Murphy and Jennie Snyder Urman, and hopes to someday run a show of his own creation.