2021 UT RTF Longhorn Denius Student Film Showcase
Drive-In Premiere Screening - 4/18/21
Announcing the 2021 UT RTF Longhorn Denius Student Film Showcase! A testament to our students' creativity and perseverance, these fiction and documentary shorts were completed—and in some cases, produced—under the extraordinary challenges of the Covid-19 pandemic. While we're still operating under quarantine conditions, we are fortunate and delighted to be able to premiere this diverse program for the public at a special screening on Sunday, April 18, at Doc's Drive-In Theatre in Buda, TX. RSVPs are required to attend the screening.
---
2021 PROGRAM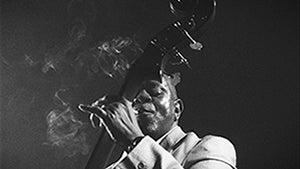 LIVE AT THE DOWNBEAT!
Directed by Jared Bordeaux
Set in a failing 1944 Harlem jazz club, the fates of a jaded house band, a tyrannical owner, and a brazen female trumpet player are forever altered when a renowned music producer sits in for a live recording.
11:55 • Drama
---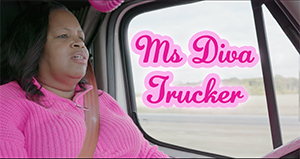 MS DIVA TRUCKER
Directed by Dana Reilly
A long-haul trucker turns to YouTube to combat loneliness and social isolation. In the process, she creates an empowering online community whose impact reaches far beyond America's highways.
13:01 • Documentary
---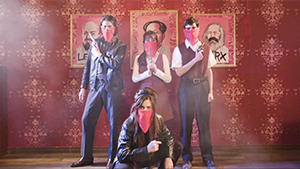 HUNDRED FLOWERS PROJECT
Directed by Joel Mendez-Zarate
In the year 1968, a cadre of student-revolutionaries rush to their headquarters following a demonstration turned massacre.
13:01 • Drama
---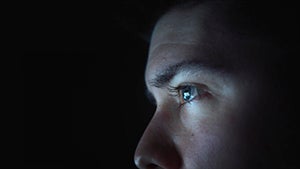 LESS LETHAL
Directed by Jaime Wilken
When a 16-year-old boy almost dies from less-lethal ammo injuries during the Black Lives Matter protests over the summer in Austin, Texas, the family wants answers. Taking matters into his own hands, a tech worker turned internet sleuth uses found footage of the event to try to solve the case.
13:06 • Documentary
---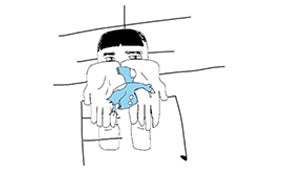 BLUE (A BENSHI PROJECT)
Directed by Henry Kelly
A young girl finds solace in an unusual relationship.
1:01 • Animation
---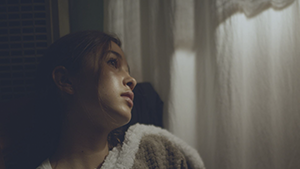 LAURA
Directed by Camille Morales-Zayas
A teenager who dreams of being a dancer is forced to weigh her own desires against reality.
10:04 • Drama
---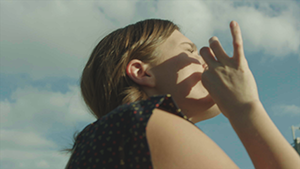 ON EDGE
Directed by Emily Grooms
A recently fired high school teacher strikes up a relationship with a young skater to blow off steam.
12:42 • Drama
---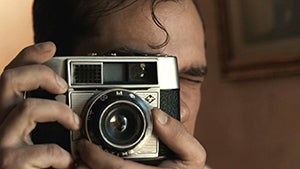 EL FANTASMA
Directed by Arturo R. Jiménez
In the Fall of 1963, two months before the assassination of President John F. Kennedy, Lee Harvey Oswald travels to Mexico City in pursuit of a visa to the Soviet Union. Based on real events.
24:00 • Drama
---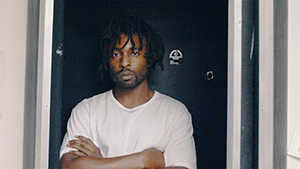 PORTRAIT OF CARY FAGAN
Directed by Connor Cleveland
Creative artist and photographer, Cary Fagan, tells his story of success in film photography through the voices of those closest to him.
8:11 • Documentary
---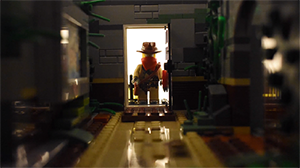 SCAVENGERS!
Directed by Emmanuel Ramirez
When a lone scavenger in a post-apocalyptic world finds an unexpected friend, life seems so much simpler. And it is simpler—until another scavenger intrudes on this happiness, forcing them to either settle their differences or live in a world with even more problems.
4:57 • Animation
---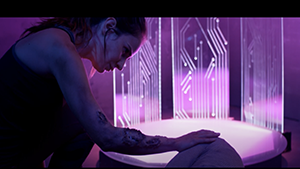 FTY: FAILURE TO YIELD
Directed by Heather Halstead
An advanced android tasked with guarding a border region with deadly force begins to question her programming when she meets a woman who needs her help.
18:44 • Science Fiction
---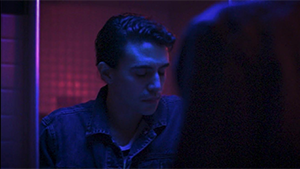 TEJANO NIGHT
Directed by Alexander Rosales
While out of town at a family gathering, a young Latino who, after butchering his Spanish pronunciation at dinner, is forced to tag along with his cousin to a local Tejano bar.
13:00 • Drama
---
---
(also in the showcase though not screening on 4/18)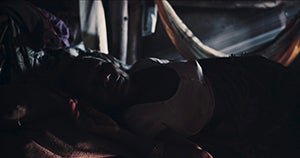 TESTIMONY OF ANA
Directed by Sachin Dheeraj Mudigonda
Anaben Pawar is an elderly tribal woman accused of witchcraft in rural India. Through Ana's story, we delve into a deep-rooted culture of patriarchy and examine one of the most monstrous attacks on women's bodies in modern India: the witch-hunt.
24:00 • Drama
---
SPECIAL THANKS TO THE SUPPORT OF:
Beth and Wofford Denius and the Cain Foundation, Paul Stekler, Moody College of Communication, The University of Texas at Austin.