(BS, Radio-TV-Film), VP, Development for Sundance Now and Shudder at AMC Networks
Please join the UT Department of Radio-Television-Film for a Media Industry Conversation with Owen Shiflett (BS '04).
When: Thursday, April 27 - 3:30-4:45 p.m.
Where: Belo Center for New Media (BMC) 5.208 (Seating is first come, first served.)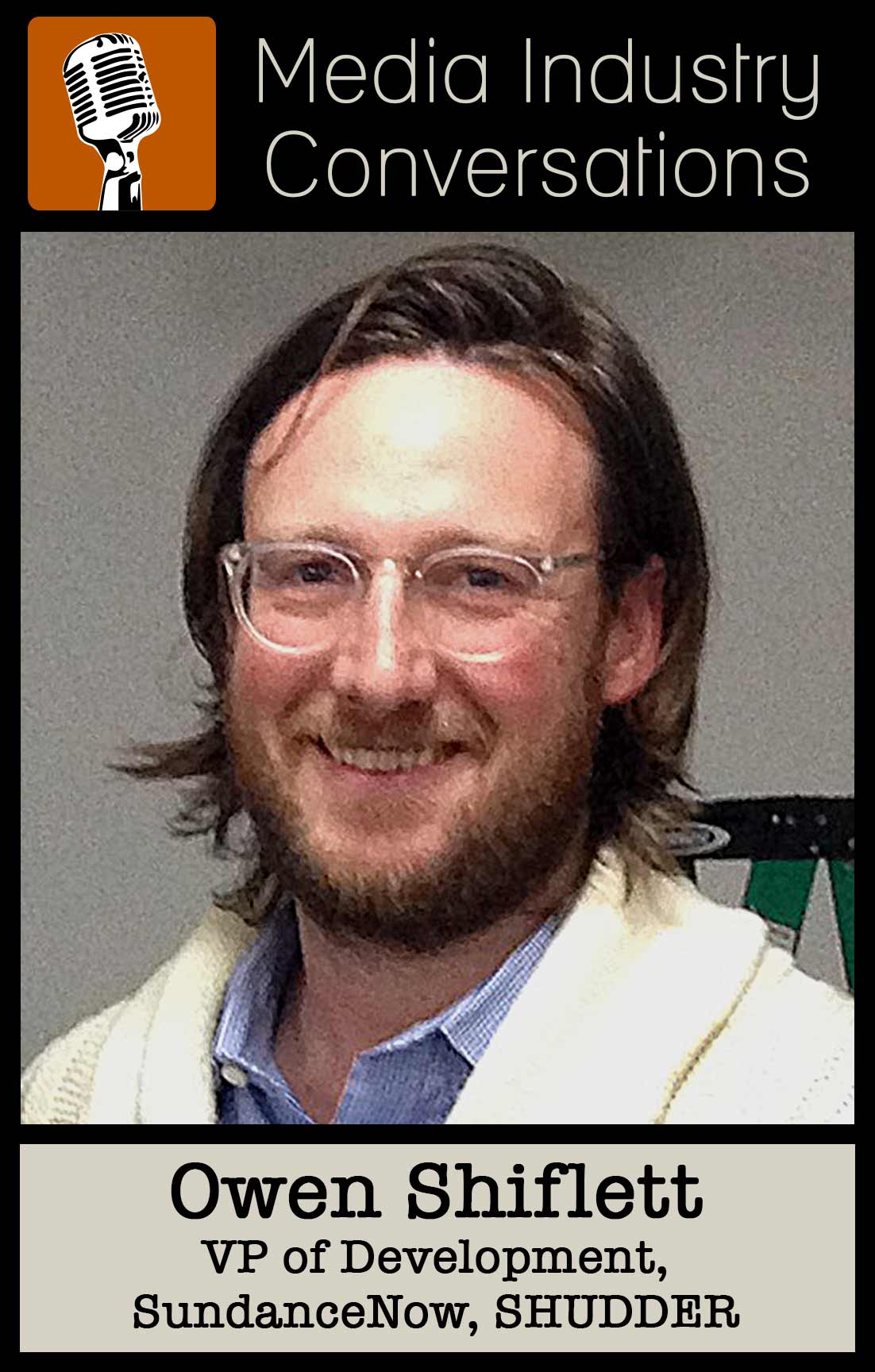 Topics of discussion during this Q&A session include Owen Shiflett's career trajectory from his time as a student in RTF at UT-Austin, as well as his experience developing and productng television shows, and managing a streaming platform for AMC.
Owen Shiflett's Biography 
Owen Shiflett heads up the original series division of Shudder and Sundance Now, AMC Networks' subscription platforms. From 2006 – 2014, Shiflett was a part of the development team that launched scripted programming at AMC.  During his 8–year tenure, Shiflett managed the creative elements of Mad Men, Hell on Wheels, Halt and Catch Fire, as well as helping develop Breaking Bad and The Walking Dead amongst others.  Also, Shiflett was an executive producer with Universal Television and Parkes MacDonald Productions for two years that encompassed the 2015 NBC pilot Warrior and production of The Slap, a limited-series written by Jon Robin Baitz and Walter Parkes also at NBC.