New Faculty Book: "The Routledge Companion to Media Fandom"
Professor Suzanne Scott and Dr. Melissa Click's new co-edited collection reflects on the growing field of fan studies and its future directions
Over the past decade, the field of fan studies has experienced exponential growth marked by a proliferation of academic journals, scholarly organizations, and anthologies all devoted to exploring and historicizing fan culture. This collection assembles a diverse set of established scholars to address evolving conceptions of fandom and consider the current state and future directions of this increasingly interdisciplinary field.
Co-edited by Radio-Television-Film Assistant Professor Suzanne Scott and Dr. Melissa Click (Gonzaga University), The Routledge Companion to Media Fandom was published on January 16, 2018.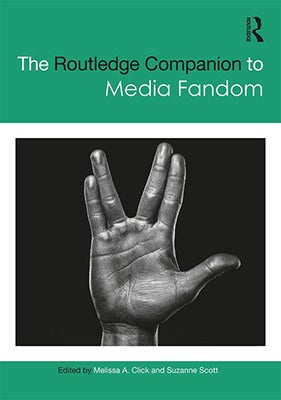 This extensive anthology is organized into six sections: methods and ethics, technologies and practices, identities, race and transcultural fandom, industry, and futures. Each section features a conversation among leading scholars and industry practitioners to engage with a variety of relevant questions and topics. Among the works in the collection are contributions from a few RTF affiliates, including articles by Professor Kathy Fuller Seeley, Associate Professor Alisa Perren and Laura Felschow (PhD student), Kristen Warner (PhD '10), and Avi Santo (PhD '06), as well as an interview with Britta Lundin (MFA '13).
We talked with Professor Scott to learn more about this new anthology and its contributions to the expanding field of fan studies.
What sparked the idea for the Routledge Companion to Media Fandom?
Routledge initially pitched the idea in part because the field of fan studies is growing so quickly right now and they wanted their companion series to reflect that. Also, I previously worked with Routledge when I interviewed Henry Jenkins for the 20th anniversary of Textual Poachers and I think they were interested in seeing up-and-coming work in the field.
Why has the field of media fandom resonated with you?
I first got into media fan studies as an undergraduate at New York University when I took a course taught by Anna McCarthy. I vividly remember being handed Henry Jenkins' Textual Poachers, which was published in 1992 and I read it in 1998. I was involved in fan culture already as a high school and undergraduate student, but I was blissfully unaware that there was a field dedicated to the work I was already doing as a fan. I fell in love with the field and contemplating my own fan culture experiences in that way.
Another reason I love media fan studies is because it offers an important space to think about women's production cultures and women's communities of practice. For me, fandom has been a space to theorize and challenge hegemonic media representations and hegemonic production cultures and think about ways fans have historically challenged those things. The political valences of media fandom and fan studies have always been most intriguing for me.
What do you see as this collection's main contributions to fan studies and broader academic fields?
One of our first conversations was about our project's goals. There will probably be 10 fan studies collections coming out over the next couple of years so we wanted to question where the field is going, what has been undertheorized, and what can we contribute in some way. For me, two sections achieve these goals most effectively. One is the methods and ethics section, which has been an increasingly important topic of conversation, but has been less codified in anthologies. The other is the race and transcultural fandom section, which we were intent on including as an especially robust and forward-looking segment. We felt it was important to go beyond just the greatest hits of fan studies so we sought to balance this collection as an introduction to fan studies that also showcases the future directions of the field. I think those two sections accomplish this goal.
In terms of its contributions to the broader field of media studies, I think this collection shows the interdisciplinary nature of fan studies. It has always been interdisciplinary and has grown increasingly so. Particular chapters or sections will resonate with people doing feminist media studies, industry studies, digital media studies, and critical race theory—among other specialties. We wanted to make sure the collection was speaking to multiple audiences beyond just a fan studies base.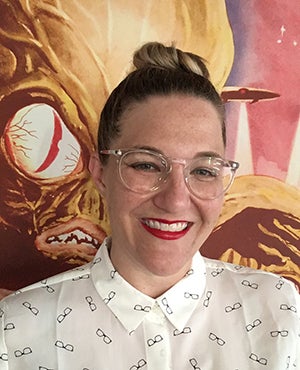 What was most challenging about editing such an extensive collection?
This anthology is so huge, and when Routledge first asked for 40 or more chapters, I choked on my coffee. Had I not had such a great editorial partner in Melissa Click, this project would not have happened. We took a divide-and-conquer approach, but we stayed in constant contact with each other. We spearheaded different sections that we felt resonated with our specialties and brought each other in later to cross-check our work. One main challenge was coordinating with contributors, which is always difficult with an anthology this size, but made more complicated by the fact that we were determined to feature the work of the most prominent thinkers in the field and they are obviously very busy people.  Thankfully, fan studies is a relatively close knit academic community and we were able to secure our dream table of contents. Even though the size of the project made it move slower than either of us would have liked, I'm so happy with the end result that I wouldn't have changed anything. 
What aspects of the collection do you think readers will find most interesting or useful?
We had to push to include the conversations between scholars and industry professionals, but the effort was ultimately rewarding because it turned out so well. For me, these conversations are so illuminating because they cover a given topic, whether digital media fandom or digital industry relations or transcultural fandom, and allows people with different perspectives or research interests really dig in. They are also just enjoyable and feel like dinner party conversations with experts and individuals with unique insights on a given topic.
One of the nearest and dearest conversations to me is in the industry section. We invited two people who are actively working in the industry and one person who is covering industry fan relations journalistically. Ivan Askwith was an academic, but is currently a consultant for a lot of transmedia and Kickstarter projects. Aja Romano is a fandom and digital culture blogger who has talked about these issues online for years. And Britta Lundin is a screenwriter for Riverdale who received her M.F.A. in film and media production from UT in the Radio-Television-Film graduate program. We got them all together on Slack and they had an interesting back-and-forth about what they see as changes in industry-fan relations over the past decade, the impacts of social media, cutting edge controversies like "bury your gays" or the killing off of lesbian TV characters over the past year, and fans' responses to these controversies. Often, I think interviews with industry professionals in academic texts tend to become a set of talking points and fairly guarded in terms of what people say and don't say about experiences. This conversation was especially unique because everyone approached topics from duel-perspectives. Britta came out of fandom and is now working in the industry, Ivan was in academia but is now in the industry, and Aja is active in fan culture but also objectively covers fan culture as a journalist. Their multiple perspectives made this conversation especially revealing, and it says a lot that academics, industry professionals, and fans are grappling with the same set of shifting conditions right now.