UT RTF at Austin Film Festival 2022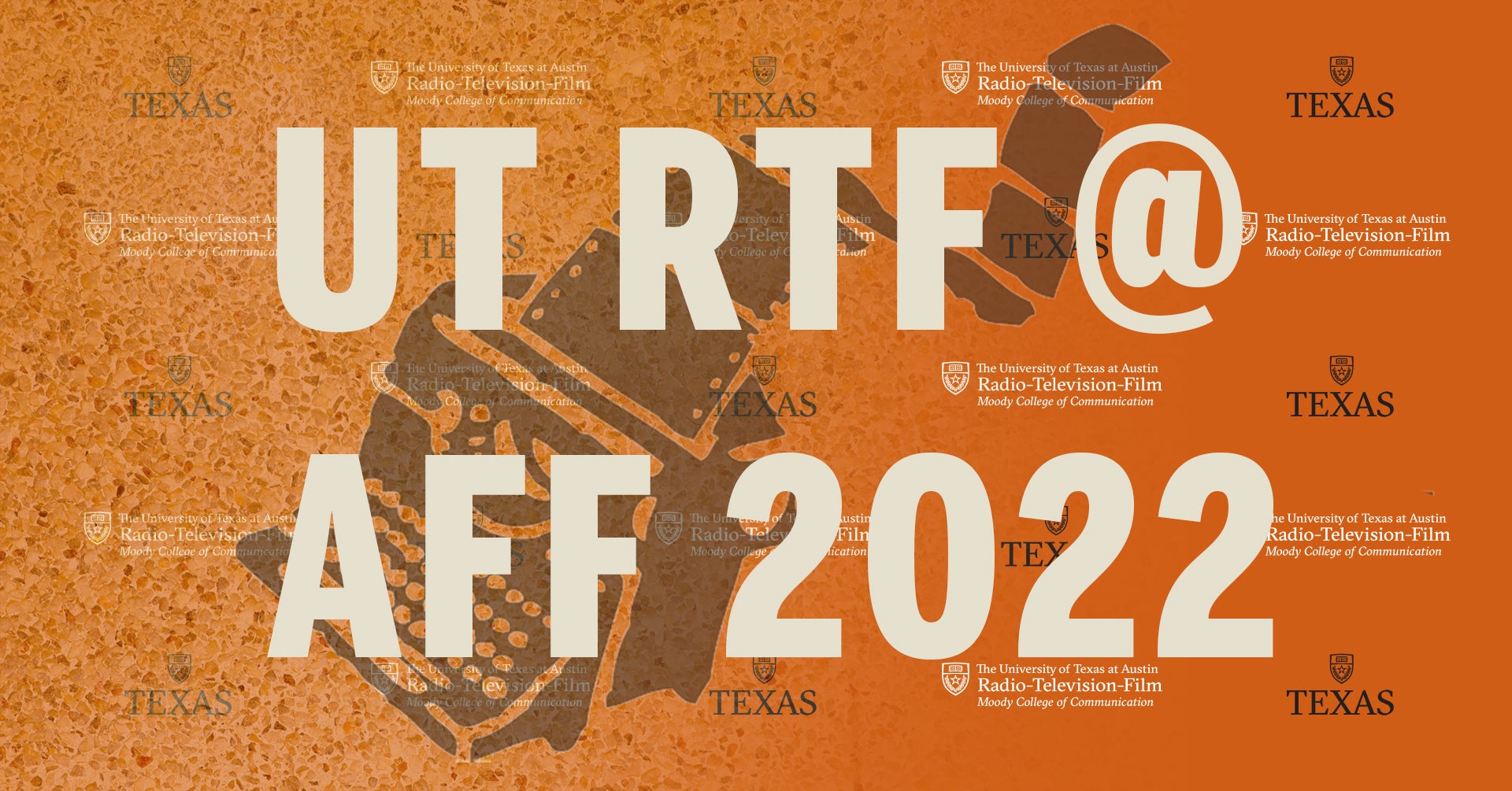 Check out some of the UT Radio-Television-Film events at this year's Austin Film Festival!
SCHEDULE
View UT at AFF 2022 Schedule.
ALUMNI & FRIENDS TACO BREAKFAST
Friday 10/28 • 9–11 am • Tamale House East
 
FILMS
CHARETTE
Writers: Sara Pinar Onder, Davey Morrison
Director: Sara Pinar Onder
DON'T YOU GO NOWHERE
Writer/Director: Bryan Poyser
DUST TO DUST
Writer/Director: India Opzoomer
FLYING IN THE DARK
Writer/Director: Annika Horne 
LAST HAWAIIAN SUGAR
Writer/Director: Deja Cresencia Bernhardt
LOVE ME TENDERIZER
Writer/Director: Jorge Corona
PANELISTS/MODERATORS
SCRIPTS
There are many many RTF scripts that have advanced! Please let us know if yours did!