2022 UT RTF Longhorn Denius Student Film Showcase at SXSW
Sunday, March 13 • 8 pm • AFS Cinema
The Department of Radio-Television-Film (UT RTF) is thrilled to announce that a screening of the 2022 UT RTF Longhorn Denius Student Film Showcase will be held in person, and after the past two years of pandemic-related disruptions, will be featured again as part of the SXSW Film Festival community programming.
These fiction and documentary shorts, which were completed under the extraordinary challenges of the Covid-19 pandemic, represent some of this past year's best student work.
The public is invited to join us for the SXSW Community Screening on Sunday evening, March 13, at 8 pm at AFS Cinema. Learn more about RTF at SXSW 2022 events and please review the 2022 SXSW Covid-19 Safety Policies.
---
2022 PROGRAM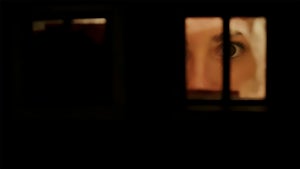 CHARETTE
Directed by Sara Pinar Onder
Ada, an architecture student, finds herself in the tiny model house she is building for her thesis project. In her dream, Ada travels through past and surreal memories of a life she left behind and reconciles with her adult life, the aging process, and her sense of family, memory, self-identity, and self-realization.
13:30 • Surrealist Drama
---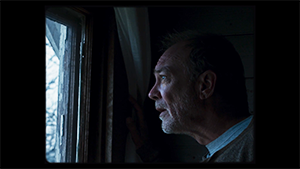 A STRAY CALF
Directed by Sebastian Valdivieso
Buck, an aging Texas rancher, grapples with the future of his farm while trying to care for a wayward calf.
13:00 • Drama
---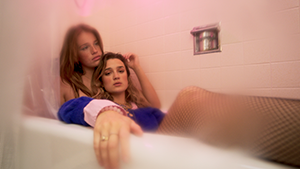 SUSANNAH JOFFE - "BACKSEAT"
Directed by Susannah Joffe & Jackson Ingraham
Official music video for local Austin artist Susannah Joffe.
3:41 • Music Video
---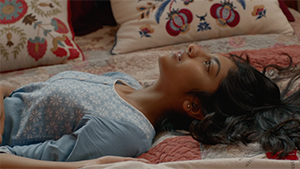 BAAHAR
Directed by Prakshi Malik
Disaster brews when Seher gets accepted to a boarding school—a dream come true—on the evening of a big family dinner.
13:34 • Drama
---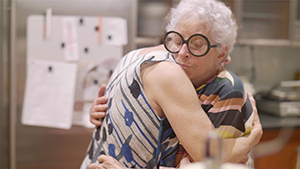 FAVORITE DAUGHTER
Directed by Dana Reilly
The filmmaker's grandmother (Sylvia Weinstock) and mother (Janet Isa) share intimate reflections while sheltering in place together in a lower Manhattan apartment during the COVID-19 pandemic.
18:30 • Documentary
---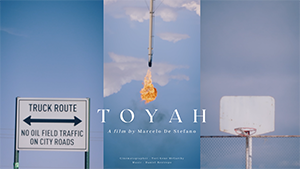 TOYAH
Directed by Marcelo De Stefano
Viewed through a modern gaze (9:16 aspect-ratio) and accompanied by a hypnotic jazz track, the people of Toyah, Texas, air their concerns about small-town life in the endangered and diverse Chihuahuan desert.
2:59 • Documentary
---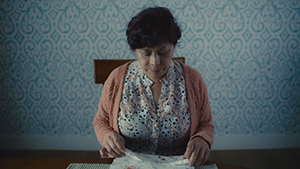 COMADRE
Directed by Nicole Chi
Marielitos, a Mexican immigrant nanny, struggles with the last days of her current nanny job while trying to find a new one.
18:40 • Drama
---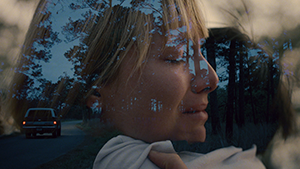 ALPENGLOW
Directed by Austin Leih
When an act of radical environmental protest results in tragedy, a once-headstrong activist must choose either a future for her son or a life with him.
22:49 • Drama
---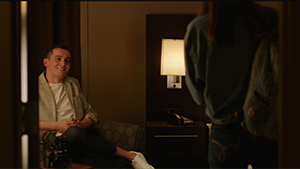 **PAID MODELING GIG**
Directed by Matt Lennon
A broke college student finds a modeling gig online to help her make ends meet: an all-expenses-paid trip, a dream beach photoshoot, and a big paycheck. It's almost too good to be true...
19:56 • Horror
---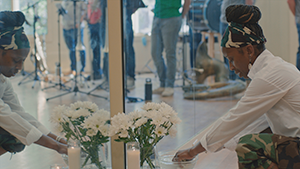 MOVING TOGETHER (excerpt)
Directed by Maggie M. Bailey
In this excerpt from the feature documentary "Moving Together," Michelle N. Gibson, New Orleans native and Jazz Funeral Grand Marshal, shares the culture and tradition of Second Line. Through this celebration of life, we experience the healing power of community that New Orleans music and dance bring forth.
"Moving Together" explores the relationship between music and dance, musicians and dancers through three different lenses: Modern, Flamenco, and Second Line.
14:06 • Documentary
---
At the heart of the dynamic Austin film scene, UT RTF is the incubator of many of today's most innovative independent and commercial media makers. Part cutting-edge film school, part world-class media studies program, we equip our students to master the evolving 21st-century media landscape through a synergistic blend of production fundamentals, hands-on learning, and critical studies in digital media, immersive storytelling, media industries, and global media history, culture, and criticism.
THE SHOWCASE EXISTS THANKS TO THE SUPPORT OF:
Beth and Wofford Denius and the Cain Foundation, Paul Stekler, Moody College of Communication, The University of Texas at Austin.