The 2017 SXSW Film Festival is coming to Austin, March 10th-19th. This year's lineup includes many films by Longhorns. Please check this page as we update it with RTF at SXSW activities. Subscribe to the full schedule of RTF events at SXSW.
UT RTF Student Film Showcase | Features | Shorts | Panels | Mentor Sessions
Schedule | Alumni Reunion Party | Awards

SHORT FILMS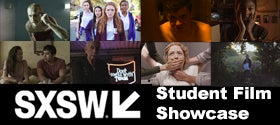 SXSW Community Screenings: UT Radio-Television-Film Student Showcase
Films by Mira K. Lippold-Johnson, Cameron G. Quevedo, Lizette Barrera, Caleb b. Kuntz, Caitlin Ward, Ed Hancox, Daniel Abramson, Leah-Lani Griffin
For the first time, the UT RTF Longhorn Denius Film Showcase will screen as part of the SXSW Film Festival. Taking place the evening of Sunday, March 12, as a SXSW Community Screening, the showcase highlights a rich diversity of recent fiction and documentary student films from the University of Texas at Austin's Radio-Television-Film department. The screening will be free and open to the public. More details about the films can be found here, and the official SXSW event is here.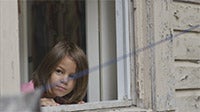 "Makeup" (Narrative Short)
sxsw.com/2017/films/64677
Director and screenwriter Hannah Whisenant (B.S. '16)
When a young girl visits her mother, whom she gets to see very rarely, she is fascinated by watching her get dressed and put on makeup. She uses this interest as an attempt to get closer to her mother but soon discovers why this is an impossible feat.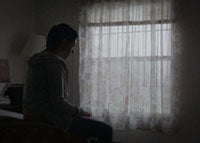 "The Wait" (Narrative Short)
sxsw.com/2017/films/67343
Director and screenwriter Juan Pablo González (M.F.A. '15, former lecturer)
An exploration on the way fear shapes the contour of spaces, "The Wait" portrays at once the straits of immigrant life and the haunting soundscape of reprieve.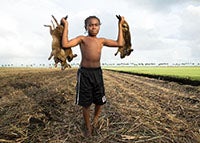 "The Rabbit Hunt" (Documentary Short)
sxsw.com/2017/films/65747
Screenwriter/Producer: Ivete Lucas (M.F.A. '12, former lecturer)
In the Florida Everglades rabbit hunting is considered a rite of passage for young men. "The Rabbit Hunt" follows seventeen-year-old Chris and his family as they hunt in the fields of the largest industrial sugar farms in the US. Rabbit hunting has long been a rite of passage for young men growing-up in the rural farming communities of central Florida. As much for sport and bragging rights as food and income, the rabbit hunt is a place boys learn to catch, process, market and sell the day's catch. We enter the rabbit hunt on Sunday morning with seventeen-year-old Chris who along with his mother, three brothers and two sisters all work to put food on the table.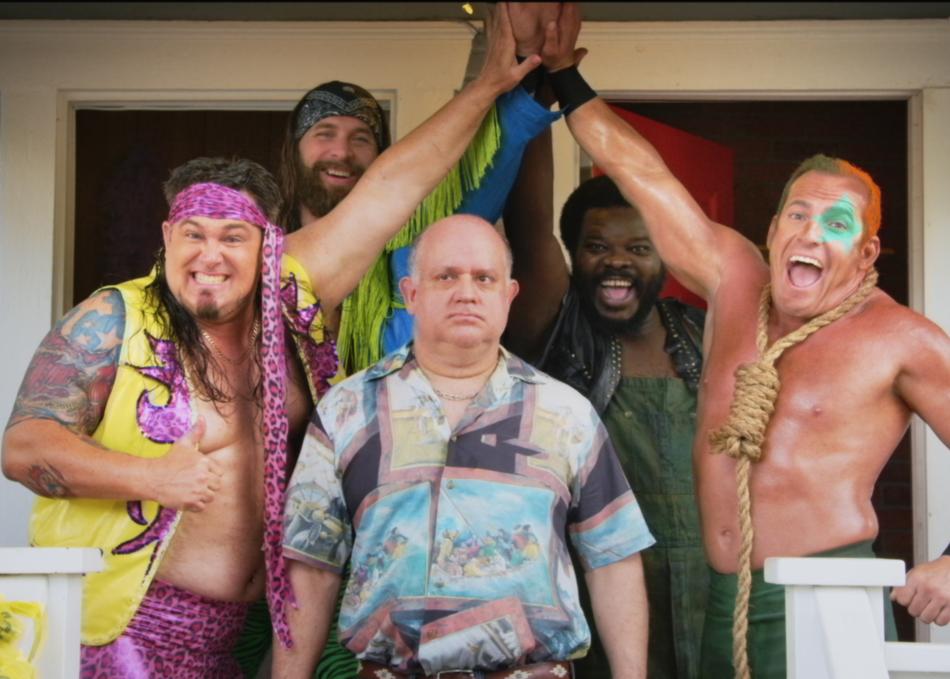 "The Suplex Duplex Complex" (Midnight Shorts)
http://schedule.sxsw.com/2017/films/70711
Director: Todd Rohal (lecturer)
Producer: Kelly Williams (B.S. '99, lecturer)
Producer: Jonathan Duffy (B.S. '00)
A neighboring pair of tag team wrestlers learn the downsides of life without a landlord.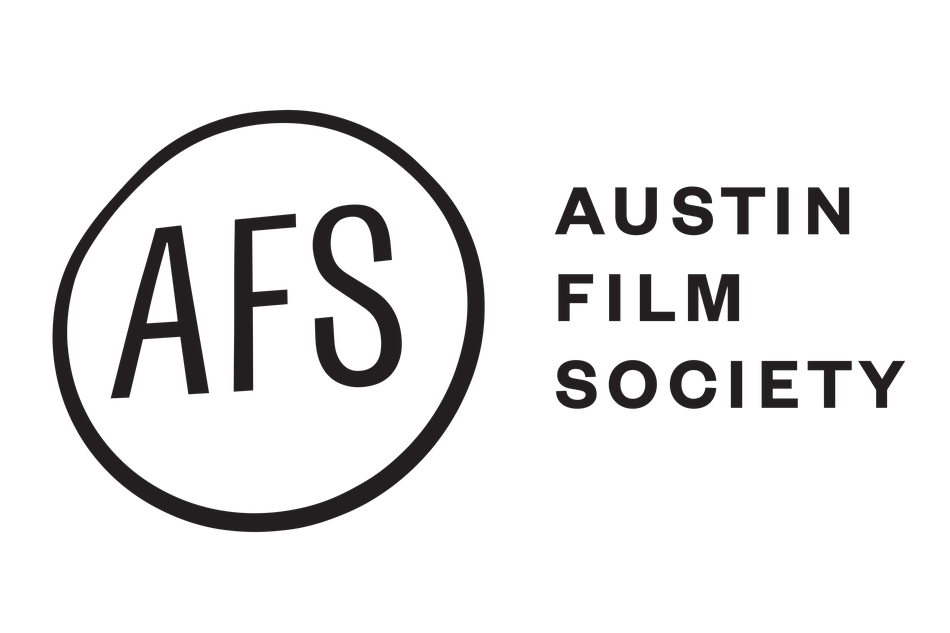 SXSW Community Screening: 2017 AFS Shortcase
PACT by Zach Endres (BS '12)
Two loners contemplate ending their lives for the sake of an overpopulated Earth.
JAZZ ABROAD by Yuta Yamaguchi (BS '08)
Three Japanese female musicians travel abroad to learn jazz in the US and form an unique jazz band together.
MIDDLE WITCH by Amanda Gotera (MFA '15)
When a giant bird snatches her little sister from the backyard, teen witch-in-training Tasha must race to the rescue across a vast, mystical wasteland.
DAVE by Lauren Pruitt  (BS '09)
Young and flirty Dave wants to grow up to be a plus-size model. Her grandmother Ronda, has a hard time controlling her risqué behavior. "DAVE" is a coming-of-age musical about one girls' formative years as a pre-pubescent aspiring model.
---
NARRATIVE FEATURES
By alumni former lecturers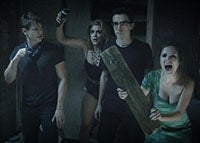 "The Honor Farm" (Narrative Feature) – world premiere
sxsw.com/2017/films/68913
Director and screenwriter Karen Skloss (B.S. '01)
Executive producer Louis Black (M.A. '80)
Producer David Hartstein (M.F.A. '04)
When Lucy's prom night falls apart, she finds herself jumping into a hearse headed for a psychedelic party in the woods. Looking for a thrill, the party wanders deeper into the forest, to a haunted prison work farm. A secret wish and a summoning of the dead sends the group on a mind-bending trip that may be a dangerous trap.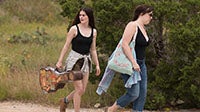 "La Barracuda" (Narrative Feature) – world premiere
sxsw.com/2017/films/71103
Director Julia Halperin (M.F.A. '99)
Director and screenwriter Jason Cortlund (M.F.A. '98)
Producer David Hartstein (M.F.A. '04)
A young British woman named Sinaloa comes to Texas to find Merle, her half-sister by way of their dead country musician father. It doesn't take long for Sinaloa to charm her way into Merle's life. Her singing awakens something in Merle and erases some of the lingering doubts about their shared bloodline. But an all-too-familiar chaos comes with it, which soon starts to unravel Merle's stable world—her job, her upcoming marriage, and an already tense relationship with her mother, Patricia. And while the family music legacy brought this stranger to town, darker motives are woven into the songs she sings, showing glimpses of a violent rage that's been building for years.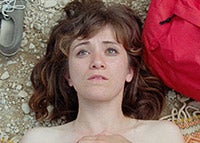 "Mr. Roosevelt" (Narrative Feature) – world premiere
sxsw.com/2017/films/70361
Director and screenwriter Noël Wells (B.S. '10)
Producer Chris Ohlson (lecturer)
Emily Martin is a struggling 20-something who moved to Los Angeles to pursue a career in comedy after graduating college in Austin, Texas. When a loved one falls sick, she returns to Austin and runs into her ex-boyfriend, as well as his amazing and intimidating new girlfriend. Low on funds and stuck in Texas for the weekend, Emily stays with the two of them in her old, but miraculously remodeled house. She quickly finds her way into the circle of a local female badass who shows Emily a good time and tries to keep her from spinning out as she goes toe-to-toe with the new girlfriend, all the ways her ex has changed, and ultimately, her own choices and guilt about leaving the past behind.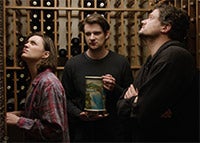 "A Bad Idea Gone Wrong" (Narrative Feature) – world premiere
sxsw.com/2017/films/67799
Producer Kelly Williams (B.S. '99, former lecturer)
Producer Jonathan Duffy (B.S. '00)
Two would-be thieves forge a surprising relationship with an unexpected housesitter when they accidentally trap themselves in a house they just broke into.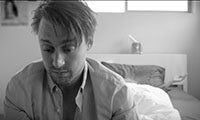 "Infinity Baby" (Narrative Feature) – world premiere
sxsw.com/2017/films/71781
Producer Barry Lacina (B.S. '09).
Cast member Noël Wells (B.S. '10)
A comedy about babies that don't age.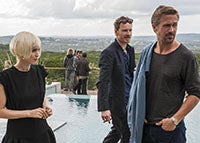 "Song to Song" (Narrative Feature) – world premiere
sxsw.com/2017/films/69249
Lead sound designer Will Patterson (B.S. '11)
In this modern love story set against the Austin, Texas music scene, two entangled couples -- struggling songwriters Faye and BV, and music mogul Cook and the waitress whom he ensnares -- chase success through a rock 'n' roll landscape of seduction and betrayal.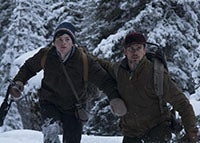 "Walking Out" (Narrative Feature) – festival favorites
sxsw.com/2017/films/70275
Director and screenwriter Alex Smith (former lecturer)
David, 14, city mouse of a kid, travels to rural Montana for his annual hunting trip with Cal, 40, his lonely, estranged "off-the-grid" father. As they ascend deep into the woods, Cal teaches David about predators and prey, fathers and sons, the past and the increasingly complicated present. An encounter with a bear cub results in serious injuries to both David and Cal. After futile attempts to hike out together, David resolves to carry his father on his back to safety while simultaneously healing his broken spirit.
"Walking Out" is an intimate epic, a relentlessly primal, fiercely rawboned tale of connection, survival and the true path to manhood.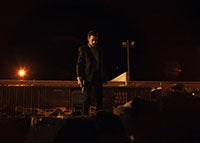 "Small Town Crime" (Narrative Feature) - World Premiere
sxsw.com/2017/events/FS21222
Steadicam Operator: Jess Haas (BS '07)
Ex-cop Mike Kendall (John Hawkes) discovers the body of a young woman and, in an act of self-redemption, becomes hellbent on finding the killer. While his un-couth and quirky detective style helps break open the case, his dogged determination unwittingly puts his sister (Octavia Spencer) and best friend (Anthony Anderson) in danger. Additional cast members include Robert Forster, Clifton Collins, Jr., Michael Vartan, James Lafferty, Daniel Sunjata, Caity Lotz, Jeremy Ratchford, Don Harvey, Stefanie Scott and Dale Dickey.
 
---
DOCUMENTARY FEATURES
By alumni & former lecturers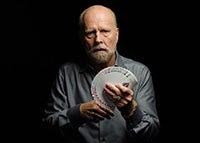 "Dealt" (Documentary Feature) – world premiere
sxsw.com/2017/films/71346
Screenwriter and co-producer Bradley Jackson (B.S. '07)
Co-producer Andrew Lee (B.S. '06)
Sixty-two year old Richard Turner is renowned as one of the world's greatest card magicians, yet he is completely blind.  In this documentary, Richard traces his journey from his troubled childhood, when he began losing his vision, to present day as he relentlessly pursues perfection while struggling with the reality that his biggest weakness might also be his greatest strength.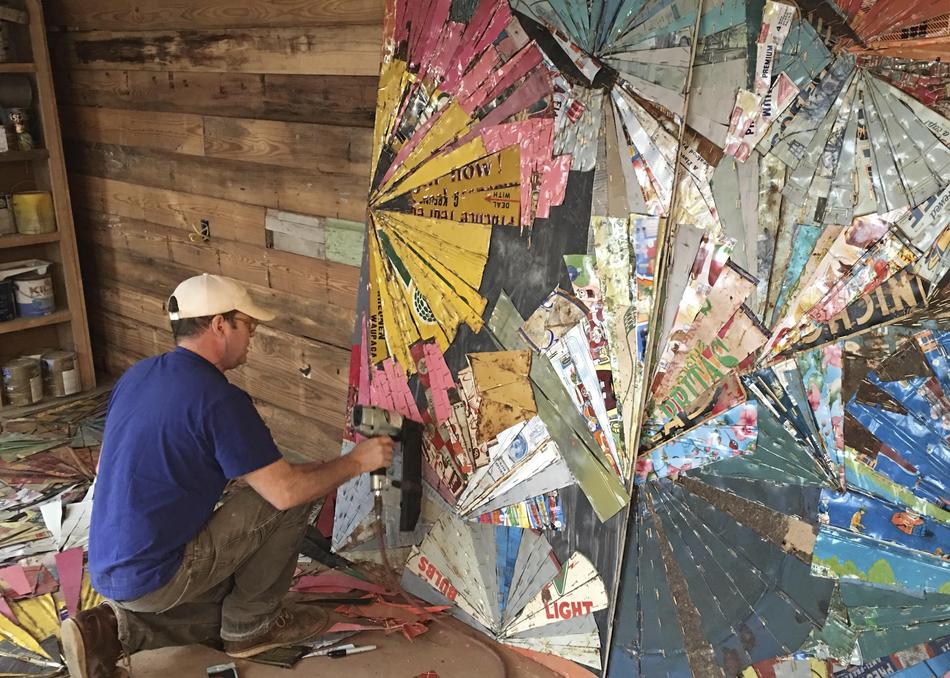 "The Secret Life of Lance Letscher" (Documentary Feature) – world premiere
http://schedule.sxsw.com/2017/films/68171
Director of Photography: Jason Gamble Harter (BS '09)
"The Secret Life of Lance Letscher" is a deeply personal and psychological portrait of internationally known, and Austin based, collage artist Lance Letscher. Told through memories of trauma and triumph, the film provides a doorway into Letscher's profound insights on creativity, the subconscious, work ethic and spirituality. Through his intricate artistic process, we witness the artist's unwavering determination to stay in the moment—free of mind, thought and preconception. Featuring detailed images of more than a hundred of his collages, sculptures, and installations, viewers are offered a visual feast while gaining intimate access into Letscher's methodical techniques and brilliant mind.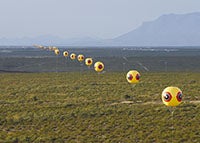 "Through the Repellent Fence: A Land Art Film" (Documentary Feature) – festival favorites
sxsw.com/2017/films/69288
Producer David Hartstein (M.F.A. '04)
"Through The Repellent Fence: A Land Art Film" follows art collective Postcommodity as they construct Repellent Fence, a two-mile long outdoor artwork that straddles the U.S.-Mexico border. Postcommodity consists of three artists who put land art in a tribal context. In 2015 the artists worked with communities on both sides to install a series of 28 huge inflatable spheres emblazoned with an insignia known as the "open eye" that has existed in Indigenous cultures from South America to Canada for thousands of years. The artwork crossed the border a mile in each direction and symbolized a suture stitching together cultures that have inhabited the land long before borders were drawn.
---

PANELS
UT Live @ SXSW – UT3D / Immersive Reality Demonstrations & Panel
12:30 to 1:30 p.m., Sunday, March 12th
310 space on West 2nd St. downtown, near the Moody Theater
RTF Lecturer Deepak Chetty (MFA '15), UT3D Production/Post-Production Specialist Simon Quiroz (MFA '13), and the UT3D Director, Associate Professor Don Howard will showcase their 360 degree 3D video work at a SXSW session titled "Emerging Realities." Other presenters will be from the Department of English, showing a Jane Austen-themed virtual reality experience, and the Texas Advanced Computing Center, demonstrating an augmented reality air traffic control simulation. School of Journalism Director R.B. Brenner will introduce the demos.
Documenting Politics in the Trump Years
Sunday, March 12, 2-3 pm
Austin Convention Center Room 16 A&B
As the Trump years begin and our politics seems unhinged to previous norms, what different strategies might documentary filmmakers pursue between polemics and attempting the appeal across red and blue lines. Are broadly appealing films even possible in a deeply divided nation? How do pundits and filmmakers make sense of the circus?
Matthew Dowd, ABC News
Heather Courtney, RTF MFA alum
Miguel Alvarez, RTF MFA Alum, Lecturer
Moderator: Paul Stekler, RTF Chair
Directing Your Editor - Lecturer Chris Roldan
Casting the Indie Film - Lecturer/alum Megan Gilbride

MENTOR SESSIONS
Faculty
Mentors - Doc Filmmakers: PJ Raval (Unraval Pictures)
Mentors - Doc Filmmakers: Heather Courtney
Mentors - Doc Filmmakers: Nancy Schiesari (University of Texas)
Mentors - Doc Filmmakers: Andrew Garrison (University of Texas at Austin)
Mentors - Screenwriting: Suzanne Weinert (Production For Use)
Alumni
Mentors - Screenwriting: Andrew Logan
Mentors - Screenwriting: Taylor Allen
Mentors - Funding and Artist Support: Louis Black (SXSW)
Mentors - Production: Chris Ohlson (Revelator)
Mentors - Sales and Acquisitions: Deborah McIntosh (WME Entertainment)
Mentors - Narrative Filmmakers: Nathan Zellner (Zellner Bros)
Mentors - Narrative Filmmakers: Karen Skloss
Mentors - Doc Filmmakers: David Modigliani
 
AWARDS
"Mr. Roosevelt"
Louis Black "Lone Star"Award &
Audience Award: Narrative Spotlight
Director and screenwriter: Noël Wells (B.S. '10)
Producer: Chris Ohlson (lecturer)
"The Rabbit Hunt"
Jury Award Winner, Texas Shorts
Screenwriter/Producer: Ivete Lucas (M.F.A. '12, lecturer)
"A Bad Idea Gone Wrong"
Special Jury Recognition for Best Ensemble
Producer: Kelly Williams (B.S. '99, lecturer)
Producer: Jonathan Duffy (B.S. '00)
"The Suplex Duplex Complex"
Jury Award Winner, Midnight Shorts
Director: Todd Rohal (lecturer)
Producer: Kelly Williams (B.S. '99, lecturer)
Producer: Jonathan Duffy (B.S. '00)
"Dealt"
Audience Award: Documentary Feature
Screenwriter and co-producer: Bradley Jackson (B.S. '07)
Co-producer: Andrew Lee (B.S. '06)