RTF Workshops Landing Hero
Radio-Television-Film Workshops
Tell your cinematic stories!
Registration for Summer 2023 is now open!
Do you have a great idea for a film or TV show? Always dreamed of being a documentary filmmaker? Are you curious about the world of animation? Join us this summer in a virtual playground and embark on a creative journey under the guidance and instruction of our faculty. These advanced graduate students, professors, and media professionals will help you hone filmmaking and screenwriting crafts and master the latest filmmaking technology.
Register for Summer 2023 Media Workshops!
Virtual Workshops    In-Person Workshops
Kids can play and learn, too!
Parents: learn more about our media camps for kids.
Mailing List
Sign up for our mailing list to learn about discounts and information on future Radio-Television-Film media programs and events.
Contact for Questions
rtf-workshops@austin.utexas.edu
Virtual Workshops
The workshops take place over Zoom and via online learning platforms.
In-Person Workshops
These workshops take place on the UT Campus. 2023 Dates will be published by the end of January. Please sign up for our mailing list to stay informed!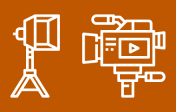 Photographers and Videographers! In this 2-weekend intensive workshop, elevate your craft beyond the basic principles of camera and lighting and explore the cinematic tools used to create an overall visual approach to storytelling. We'll examine film poetics—genre, color, texture, mood, etc.—as well as lighting, lensing continuity, aspect ratio, color grading, and practical on-set strategies and challenges. The workshop will include hands-on exercises and demonstrations of Steadicam operation and higher-end cinematic camera bodies. Takes place in the UT Radio-Televsion-Film studios.
12 pm - 5 pm each day; 4 days
WEEKEND 1 - Sat/Sun - 7/29-7/30
WEEKEND 2 - Sat/Sun - 8/5-8/6
$695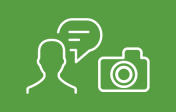 Documentary film is a process of curiosity, discovery, and storytelling. In this workshop, we will explore the many different types of documentaries and build the basic technical skills to create successful nonfiction films, including selecting compelling topics based on available resources, pre-production, lighting, sound recording, cinematography, interviewing, finding the story, and editing. Over the course of the workshop, participants will each create their own short documentaries (max 10-12 min) and will leave the course with the skills and experience to make many more.
Dates: Meets 12 times over six weeks between June 12 and July 21.
WEEK 1 (2x): 12-Jun, Mon (6-10 pm); 14-Jun, Wed (6-10 pm)
WEEK 2 (3x): 19-Jun, Mon (6-10 pm); 21-Jun, Wed (6-10 pm); 24-Jun, Sat (9 am-5 pm)
WEEK 3 (2x): 26-Jun, Mon (6-10 pm); 28-Jun, Wed (6-10 pm)
[No class for holiday week]
WEEK 4 (1x): 8-Jul, Sat (9 am-5 pm)
WEEK 5 (1x): 12-Jul, Wed (6-10 pm)
WEEK 6 (3x): 17-Jul, Mon (6-10 pm); 19-Jul, Wed (6-10 pm); 21-Jul, Fri (7 -10 pm) -- Final Screening
$795