RTF Workshops Landing Hero
Radio-Television-Film Workshops
Tell your cinematic stories!
Registration is now open!
Check out our summer offerings, and sign up for our mailing list to learn about discounts and information on future Radio-Television-Film media programs and events.
Do you have a great idea for a film or TV show? Always dreamed of being a documentary filmmaker? Are you curious about the world of animation? Join us this summer in a virtual playground and embark on a creative journey under the guidance and instruction of our faculty. These advanced graduate students, professors, and media professionals will help you hone filmmaking and screenwriting crafts and master the latest filmmaking technology.
Virtual Workshops    In-Person Workshops
Kids can play and learn, too!
Parents: learn more about our media camps for kids.
Contact for Questions
rtf-workshops@austin.utexas.edu
Virtual Workshops
The workshops take place over Zoom and via online learning platforms.
In-Person Workshops
These workshops take place on the UT Campus
Narrative Film Production
This course covers the basics of all facets of narrative fiction filmmaking. Graduates of the Film Production Workshop have a working comprehension of preproduction, production, and postproduction. This includes, but is not limited to, screenwriting, professional digital camera operation, lighting, sound recording, directing actors, editing, and mastering. Each graduate leaves the program with the experience of working with a small crew to produce two narrative fiction short films.
2023 Dates: TBA.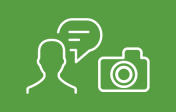 Documentary Filmmaking
Documentary film is a process of curiosity, discovery, and storytelling. In this workshop, we will explore the many different types of documentaries and build the basic technical skills to create successful nonfiction films, including selecting compelling topics based on available resources, pre-production, lighting, sound recording, cinematography, interviewing, finding the story, and editing. Over the course of the workshop, participants will each create their own short documentaries (max 10-12 min) and will leave the course with the skills and experience to make many more.
Dates: Meets 12 times, 2023 Dates TBA.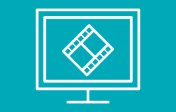 Held over the course of two consecutive weekends on the UT campus, this course is geared towards those with a minimum of intermediate-level experience in filmmaking or photography, and is perfect for media makers who are planning their next big project. You will apply your skills to the world of virtual production where using cutting-edge technology and techniques, you will test out settings and combinations that reflect with a high degree of accuracy and fidelity those of actual cameras, lenses, and lights. You will create fully accurate pre-vizualizations, simulating real-world shooting environments and rendered in high fidelity in real-time. This method of virtual pre-viz is rapidly becoming an industry standard for production processes, even for low-budget productions; mastering it will not only support your own work but also provide you a useful marketable skill.
Computers will be supplied.
• Weekend Session dates: TBD
• Meeting schedule: 9:30 am – 4:30 pm (with breaks), Saturdays and Sundays