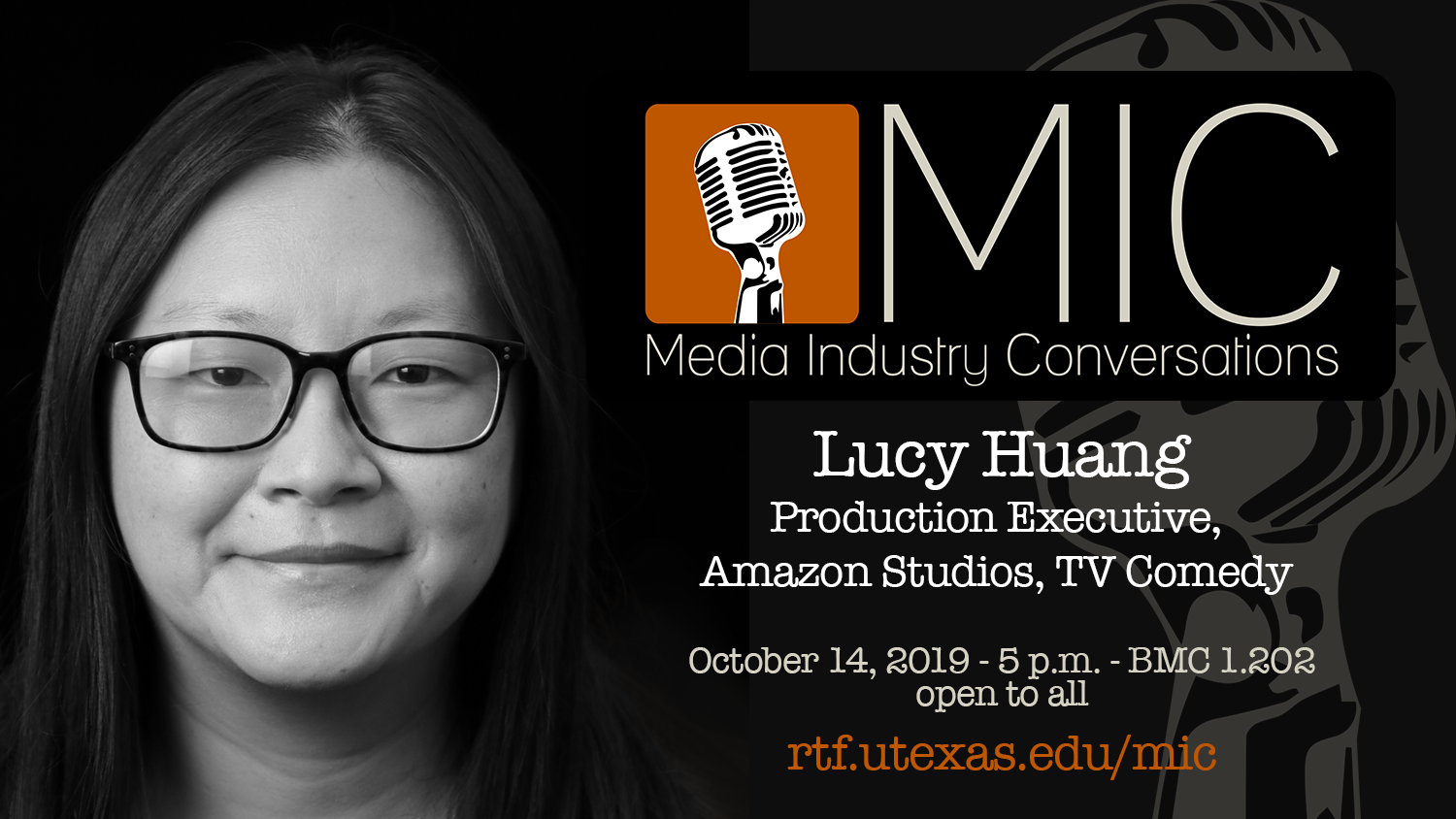 Lucy Huang (Production Executive, Amazon Studios, TV Comedy)
When: Monday, October 14, 2019 - 5-6:15 p.m.
Where: BMC 1.202
Please join us for a Q&A session where we discuss Lucy Huang's career trajectory, her roles and responsibilities as a Production Executive at Amazon Studios in TV Comedy, and her views on the current state of the media industries.
Lucy Huang's Biography 
Lucy oversees production for various Amazon Studios Originals series. Projects include: Homecoming, Mozart in the Jungle, The Tick, Red Oaks, Transparent and the upcoming Modern Love. Prior to joining Amazon Studios, Lucy freelanced in production on scripted and non-scripted content including single and multi-camera formats for television and film. Though born in Taipei, Lucy considers herself a native Southern Californian having grown up in Los Angeles and the O.C. Lucy is a member of the Producers Guild of America and the Television Academy. She is a graduate from UCLA.